Content Manager
Careers at FOX23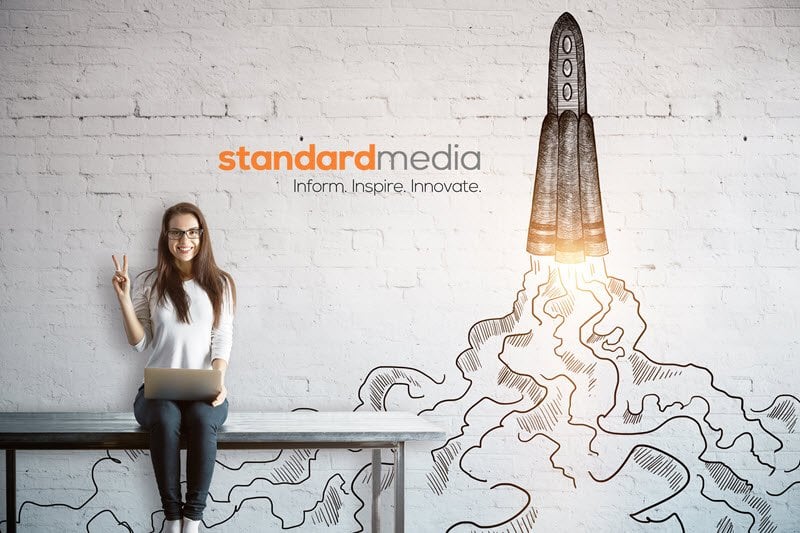 CONTENT MANAGER
For over ten years, Forbes has called Cape Girardeau one of the Best Small Places for Business & Careers, with a Cost of Living 12% below national average and a great Housing Affordability Index. Cape Girardeau County is known for its beautiful homes, parks, and churches, as well as its outstanding health and educational systems. In every direction, you can enjoy big cities and quiet getaways. Cape Girardeau has the perfect balance of rural and urban living; with everything you need and enough space to spread out. It serves as a hub for the surrounding communities with an excellent selection of restaurants, stores, competitive sports, general entertainment, and more. Also, Jackson Missouri, a suburb of Cape, is ranked the 59th best small town to live in the US (Money Magazine), as well as the 10th best place to live in Missouri (Missouri Magazine). It's the perfect area to raise a family and build a career.
Job Summary:
KBSI23 WDKA in Cape Girardeau, MO is looking for a Content Manager to lead day-to-day production of high-quality content across multiple digital and broadcast platforms. The Content Manager will manage a newsroom staff, including a team of Reporter/MMJs in the field, by assigning them daily stories and coaching them on news gathering, storytelling and production value. The ideal candidate thrives in a breaking news environment and will lead the team with winning coverage every day. The Content Manager will work closely with other newsroom managers to ensure outstanding content is produced for our digital and broadcast platforms.  The Content Manager will write, produce, publish, and edit local, regional, and national news stories for distribution across KBSI23's broadcast and digital platforms, including web, mobile, social, and emerging media properties. The Content Manager will grow our multi-media platforms and our staff members by training, coaching and leading by example. The Content Manager will also ensure the team is prepared for upcoming newsworthy events that require advanced planning.
Core Competencies:
Strong leadership and communication skills; desire to grow with the company is a plus
2-5 years' experience working in a Newsroom environment
Ideal candidates will have a degree in Journalism, Communications, Digital Media, or the equivalent combination of experience and education
Candidates should be self-starters who are comfortable working both independently and with others in a fast paced, remote work environment
Love of storytelling and coaching others
Strong organizational skills
Excellent sense of urgency, while also maintaining calm under pressure
Desire to be a key part of an innovative, growing team of digital journalists and take on additional responsibilities over time
Day-To-Day Activities:
Manage newsroom staff, including team of Reporter/MMJs. Assign daily stories and coach the news staff on newsgathering, storytelling and production value.
Set expectations for field crews regarding digital and broadcast needs throughout the day and stay in close contact with them throughout the day.
Plan coverage for upcoming events, both short-term and long-term.
Work closely with other news managers to create high-quality content for all platforms.
Research, write, edit, and publish time-sensitive local, regional, and national news, with a focus on clarity, fairness, legality, spelling, grammar, punctuation, and style.
Write highly effective headlines and story summaries.
Write, post, and monitor engaging social media content on multiple platforms, including Facebook, Instagram, TikTok, etc.
Post breaking news quickly and accurately while maintaining open communication with local newsroom staff as stories develop.
On occasion, shoot interviews and cover stories outside of the office.
Manage short-term and long-term assignments.
Create and keep contacts list up to date for staff to access.
Lead the team in a breaking news strategy for digital and on-air
Work with your direct supervisor to ensure the digital platforms and on-air assignments are in line with the brand.
Compensation:
Competitive salary plus generous benefits including medical, dental, vision, and life insurance, vacation, paid holidays, and paid time-off, plus exceptional growth opportunities.
Standard Media Group-SMG is an innovative media company serving our communities through breaking news, impactful reporting, and innovative multi-screen marketing services.
Please send resume and cover letter, along with examples (links and/or reel) of your work to: careers@kbsi23.com.
Please denote how you became aware of this position in your response.
No phone calls please. Standard Media Group-SMG is an equal opportunity employer.
KBSI23
806 Enterprise Street
Cape Girardeau, MO 63703