Southern Illinois Miners owners retire, 2021 last season for the team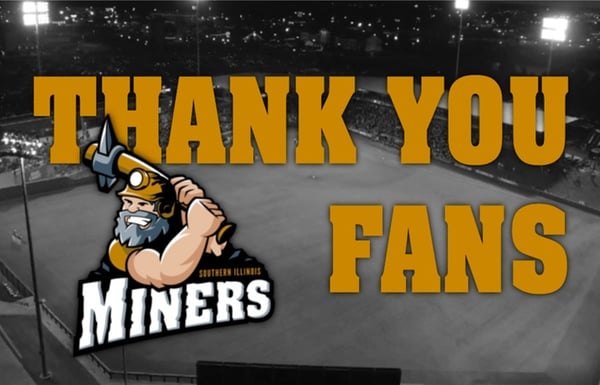 MARION, Ill. (KBSI) – The Southern Illinois Miners will no longer play in Marion.
The team's long-time owners, Jayne and John Simmons, announced they are retiring from Frontier League baseball ownership.
The 2021 season was the last season for the team to play in Marion for the Frontier League.
The team was established in 2007.
The Miners ended the 2021 season with 54 wins and 42 losses. The team's .574 winning percentage ranks first in league history for teams that have lasted more than one season. Mike Pinto, long-time manager and chief operating officer is the league's all-time leader in wins by a manager.
Jayne Simmons says they will share more information about the future of Rent One Park in the coming months.