Chilly through Sunday, then warmer (11/16/22)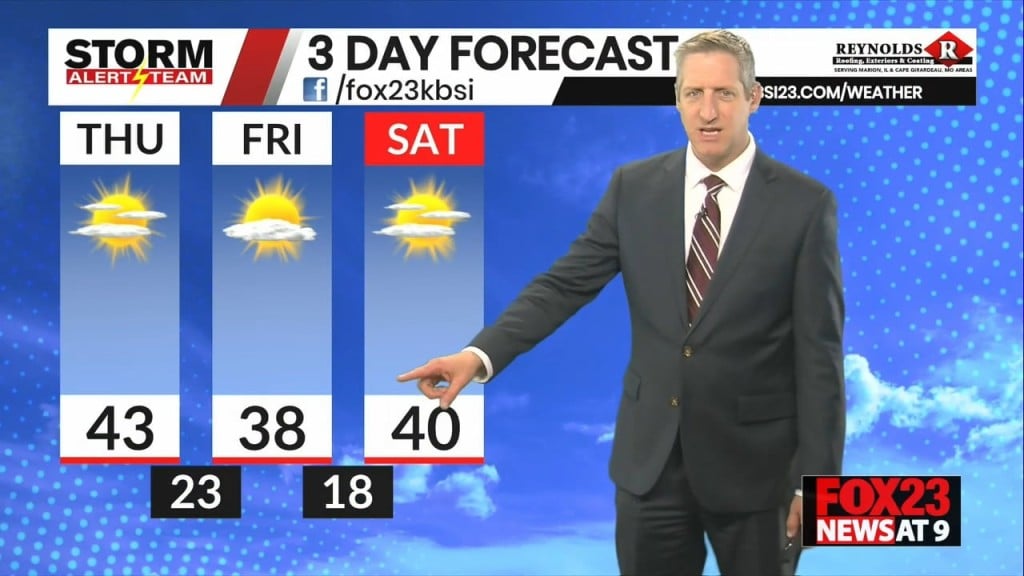 Even though our average high is in the middle 50s this time of year, we'll be nowhere near that for the next few days. Highs will struggle to get into the 40s and will likely be stuck in the 30s on Friday. No precipitation is expected.
We are going to start off very cold Thursday morning with lows in the lower 20s. That's 15 degrees below average! We try to warm up with plenty of sunshine, but only make it into the lower 40s by the afternoon. At least the wind will be fairly light.
We're not alone, either. Everyone from Rolla to Nashville to Evansville to Kennett will be colder thank average Thursday!
It will stay chilly through the weekend, but we rebound nicely starting Monday. Highs will then be in the upper 40s and lower 50s!
KBSI Chief Meteorologist
Rusty Dawkins