'Copious amount of rain' forecasted for Tuesday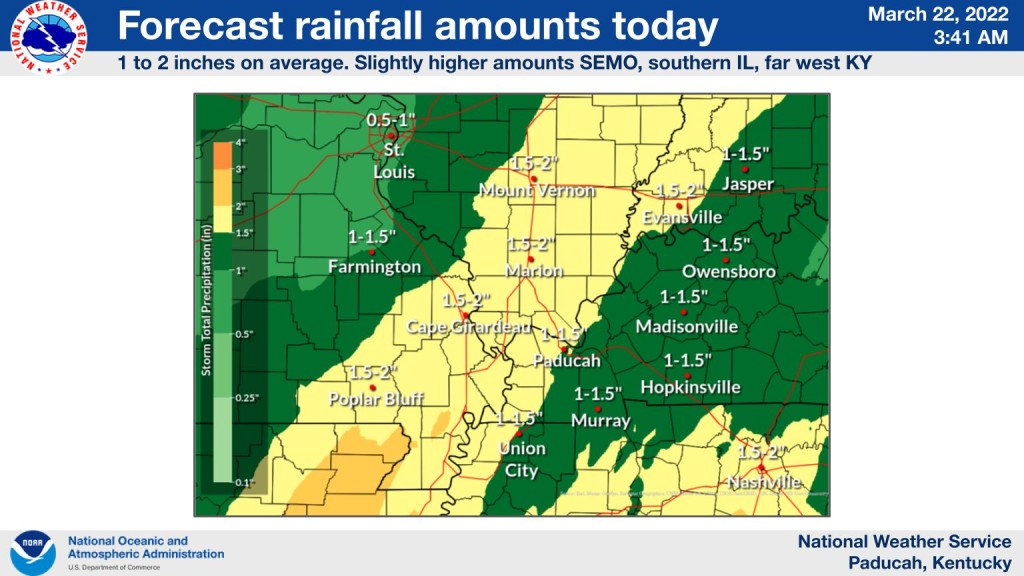 (KBSI) – The rain is coming! Meteorologists with the National Weather Service in Paducah, Ky. are forecasting "copious amount of rain" Tuesday and through Tuesday evening.
Rainfall could range between one to three inches over a very short period of time.
View weather on the KBSI23.com weather page.