Mild through the weekend, then much colder (1/26/23)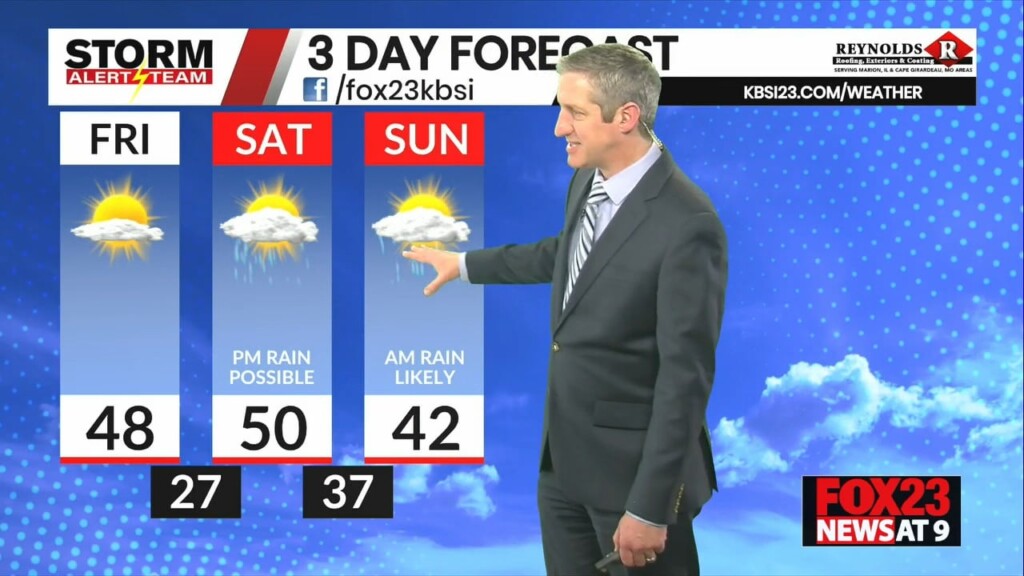 Temperatures are going to be at or above average through the weekend, but it's going to be a little windy, especially Friday. We will also see a chance for rain late Saturday into early Sunday. After that, things get a little messy next week.
Friday will start off chilly with temperatures in the middle 20s around sunrise, but we'll warm up into the upper 40s by the afternoon. We'll see a mix of sun and clouds with a gusty southwest wind.
There's a good chance many of us get to 50 degrees Friday afternoon!
The next couple of days should be just fine to take the dogs out of a walk! We then see a rain chance late Saturday into early Sunday, but things should clear out by Sunday afternoon.
Next week we might have some issues. High temperatures will hover around the freezing mark so some rain, snow, and freezing rain will be possible. We'll keep you updated!
Storm Alert Team Chief Meteorologist
Rusty Dawkins