Starting to cool down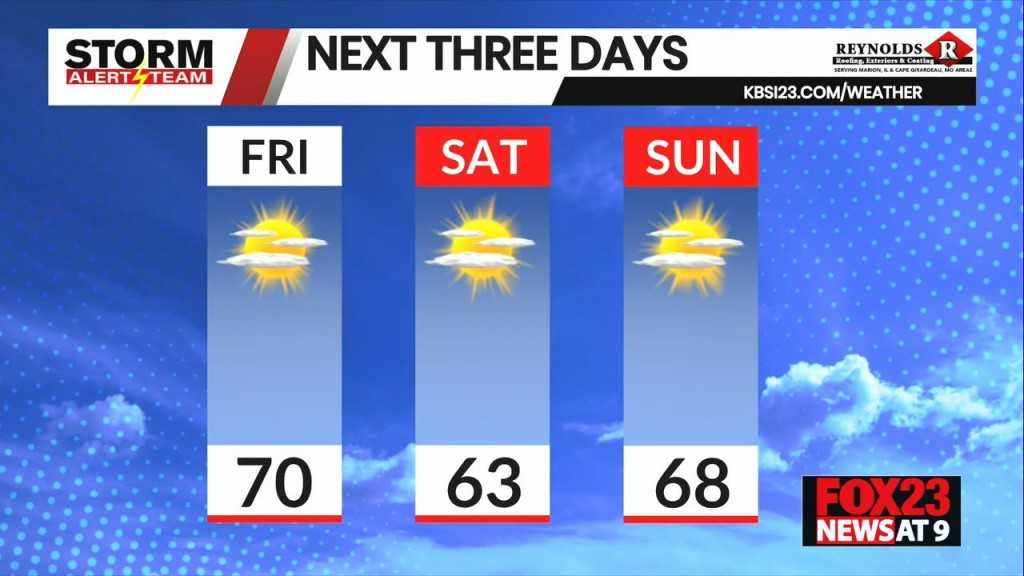 As we head into the weekend, temperatures are going to be sliding down hill. Highs on Friday will be pretty close to average, but still a handful of degrees cool. Then on Saturday and Sunday, we cool off quite a bit. Highs will be in the middle and upper 60s, which is a good 10 degrees below average! We are still not seeing any rainfall potential in the near term, but there might be some by the middle of next week.
After the cool couple of days on Saturday and Sunday, we warm back up into the 70s on Monday and back to around 80 Tuesday and Wednesday. And look at that, there's a rain chance Wednesday and Thursday!
KBSI Chief Meteorologist
Rusty Dawkins