Report reveals high levels of benzene found in more dry shampoos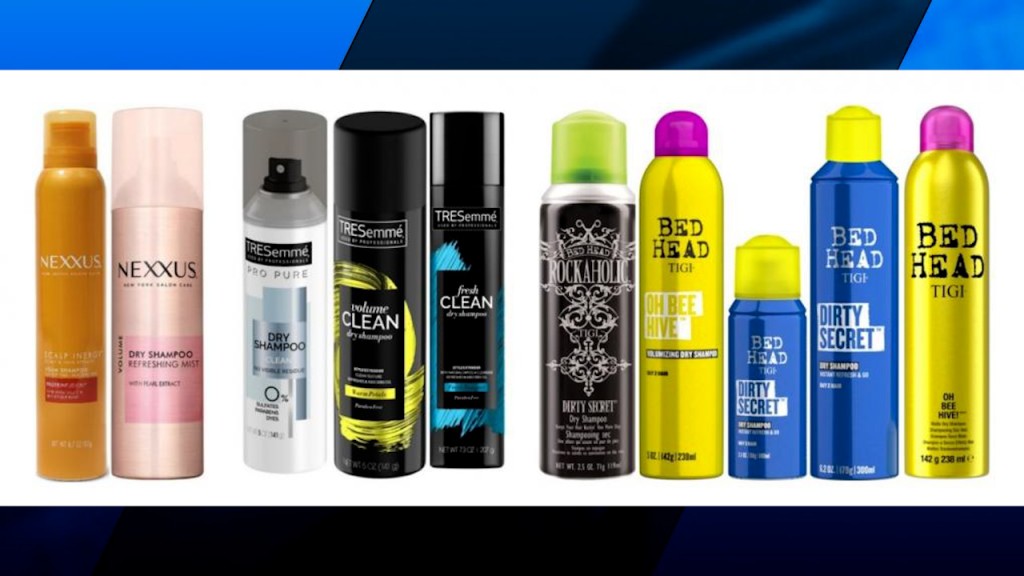 PROVIDENCE, R.I. (WLNE) — Dangerous levels of a cancer-causing-chemical have been found in dry shampoo products, a report shows.
CNN reports that Valisure sent a citizen petition to the U.S. Food and Drug Administration Monday, revealing that 11 samples had levels over 10 times more than the FDA limit.
In their petition, the Connecticut-based company requested a recall on all dry shampoo products with high levels of benzene.
According to the FDA, benzene can result in cancers, including leukemia and blood cancer of the bone marrow and blood disorders.
Last month, 19 dry shampoos were voluntarily recalled, including Dove, Suave, and TRESemmé because of potentially high levels of the cancer-causing-chemical.
The petition urges the FDA to "expeditiously request recalls" on the contaminated products and to "better define limits for benzene contamination in other products."
According to CNN, the FDA normally takes 180 days to respond to a citizen petition.
Click here for more on the petition.