2 injured in crash in McCracken County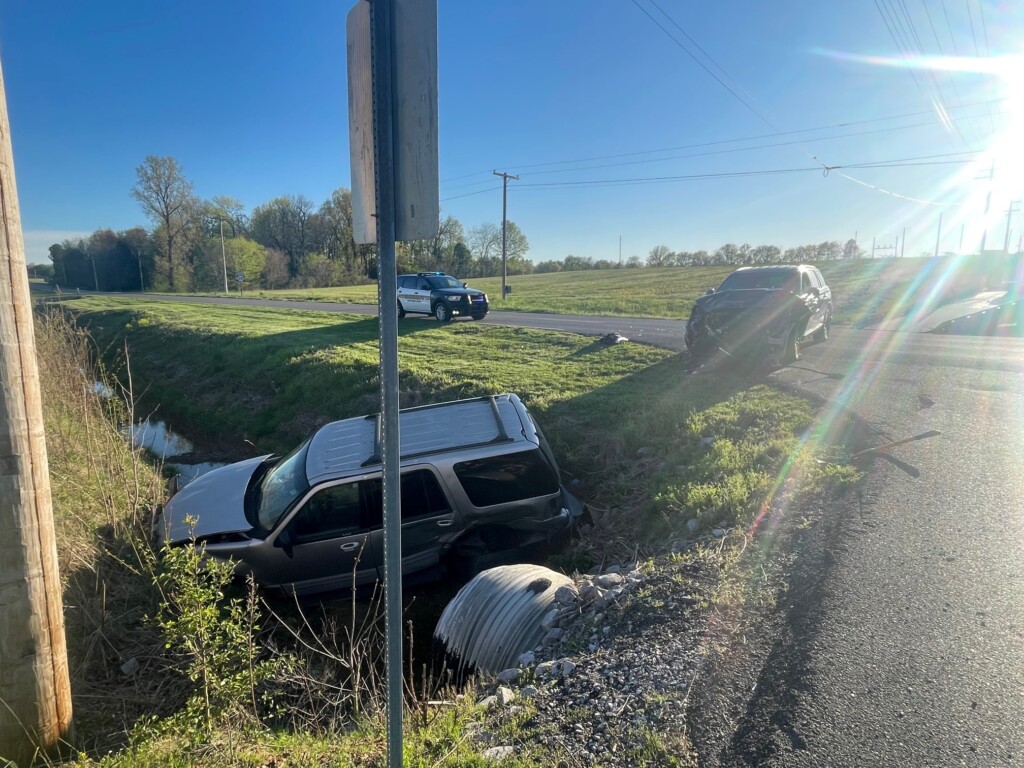 MCCRACKEN COUNTY, Ky. (KBSI) – Two people were injured in a crash in McCracken County on Wednesday.
McCracken County Sheriff's deputies were dispatched to the intersection of Old US Hwy. 45 and Kreb Station Road (KY-999) for an injury crash on April 1 at 5:38 p.m.
Paul Jenkins, 49, of Prince Frederick, Maryland was driving a 2003 Ford Expedition eastbound on KY-999.
Jenkins was unfamiliar with the area and failed to stop at the stop sign for traffic traveling north and south on Old US-45, according to the McCracken County Sheriff's Office.
Kelly Derrington, 42, of Paducah was driving a 2020 Lincoln SUV northbound on Old US-45.
Derrington was unable to avoid contact with Jenkin's vehicle as he went through the stop sign, according to the sheriff's office.
Both drivers received non-incapacitating injuries and sought treatment at area hospitals.
Mercy EMS and Lone Oak Fire Department assisted the sheriff's office at the scene.
Harper's Towing and Randy's Body Shop helped with vehicle removal and clean up.
The roadway was shut down to minimal traffic for just more than one hour.