$25K grant to upgrade playground at Union City Elementary School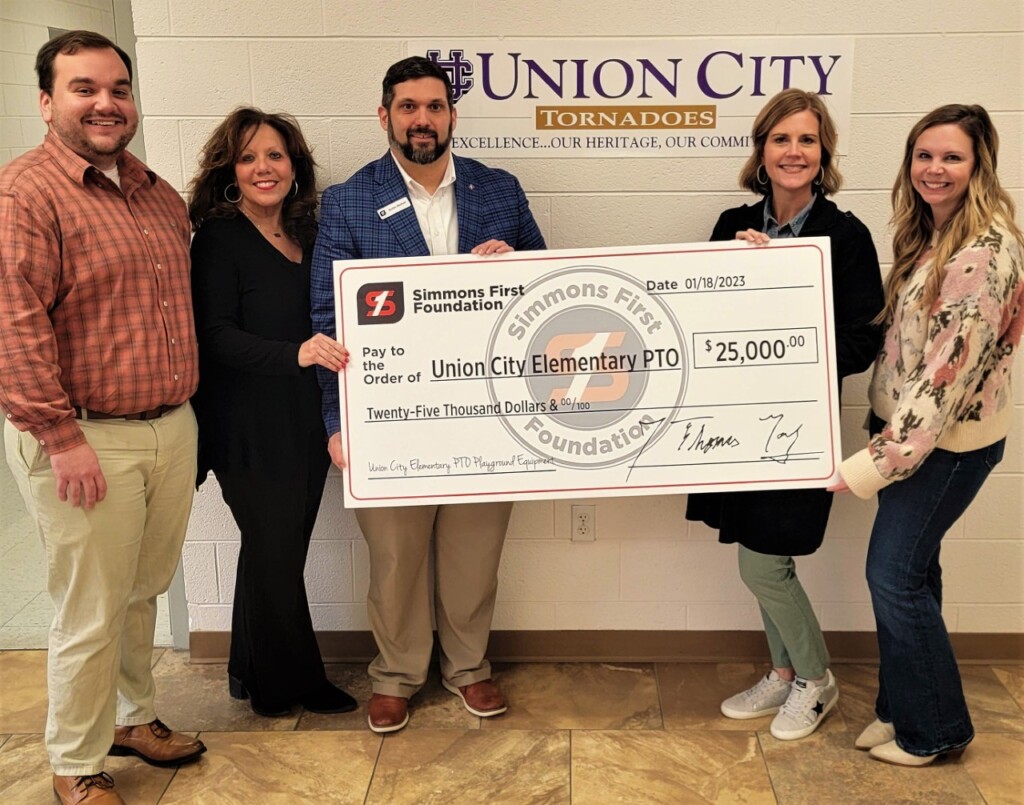 UNION CITY, Tenn. (KBSI) – A $25,000 grant awarded to the Union City Elementary School PTO will be earmarked for a playground upgrade project at the school.
Representatives from the Simmons Bank First Foundation presented a check to UCES Principal Allison Palmer and PTO representative Brooke Parks.
"We're thrilled to receive the grant and are grateful to Simmons Bank and for the work put in by our PTO to make it possible," Palmer said. "Our students will benefit tremendously from the upgrade we have planned, and I'm sure many hours of enjoyment will be had by a number of our children when the project is completed.
The school support organization became aware of the available funds and began the process of applying for the grant last September.
Emily Billingsley lent her extensive expertise in grant writing to the project.
"Serving our communities is engrained in our DNA at Simmons Bank," said Justin Stokes, regional community president for Simmons Bank. "Through the support of the Simmons First Foundation, we are grateful for the opportunity to invest in the health and well-being of students of Union City Elementary."
Palmer expects the upgraded playground project to begin sometime at the end of the current school year.