Broadway Street to close Sept. 19 for road construction improvements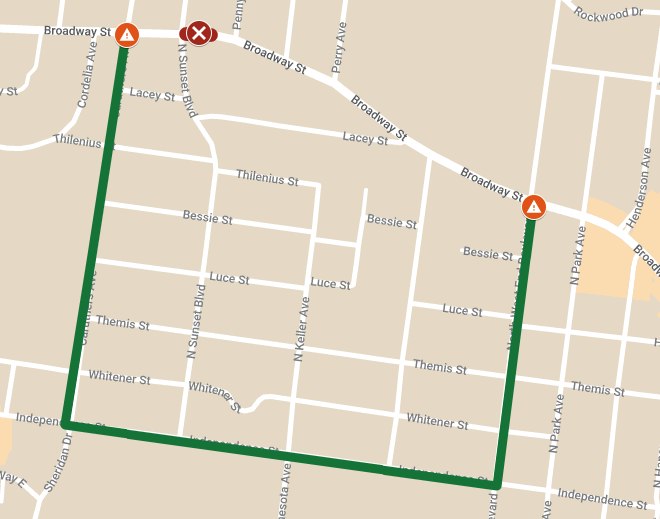 CAPE GIRARDEAU, Mo. (KBSI) – Broadway Street is anticipated to close in both directions Sept. 19 between Sunset Boulevard and Penny Avenue for two weeks, depending on weather and other factors. Use an alternate route or the posted detour along Independence via Caruthers and West End Boulevard.
Drivers are strongly discouraged from detouring on lower traffic, neighborhood streets. A new box culvert will be installed as part of the Penny-Capaha Drainage Project, which include adding new pipes and increasing the capacity of existing infrastructure.
These stormwater improvements were made possible by voters approving the Parks, Recreation, and Stormwater tax renewal in 2018.