Cape Girardeau mayoral candidates debate at Cape Girardeau Public Library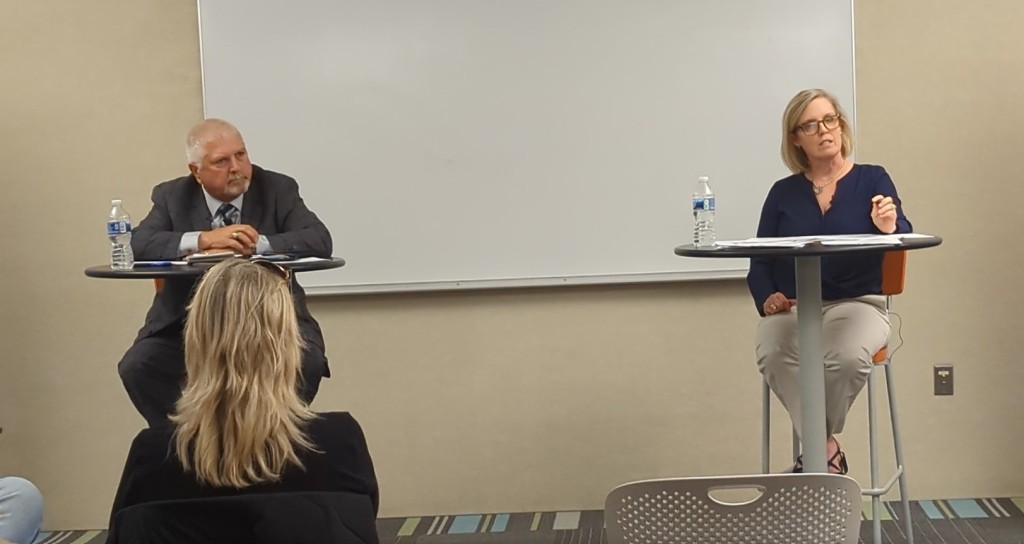 CAPE GIRARDEAU, Mo. (KBSI) – Two candidates for Cape Girardeau mayor participated in a debate at the Cape Girardeau Public Library Monday evening.
Incumbent Mayor Bob Fox and City Council Representative for Ward 6 Stacy Kinder answered questions in an alternating format.
Topics included the Cape Girardeau airport, a possible marina, abandoned buildings, streets and public safety.
"I am only interested in building this community up, not tearing it down," said Mayor Bob Fox. "We've executed an organized plan to pass sales tax improvement that past three years. We want to make it a better place to live and work. We will continue to renew our streets and infrastructure, expand new development and jobs."
He mentioned partnering with organizations to address violent crime, housing and workforce issues.
"As Cape's mayor, I will be part of our leadership that recognizes city's issues," Kinder said. "How would you like the city government to use money for infrastructure? I would look into a city marina. We need the community support and involvement and engagement. Communication and engagement with the public are essential. It has been a real honor and privilege to serve community these past 20 years and I hope to serve as mayor."
The General Municipal Election is Tuesday, April 5.