Cape Girardeau's Community Counseling Center Foundation kicks off Mental Health Awareness Month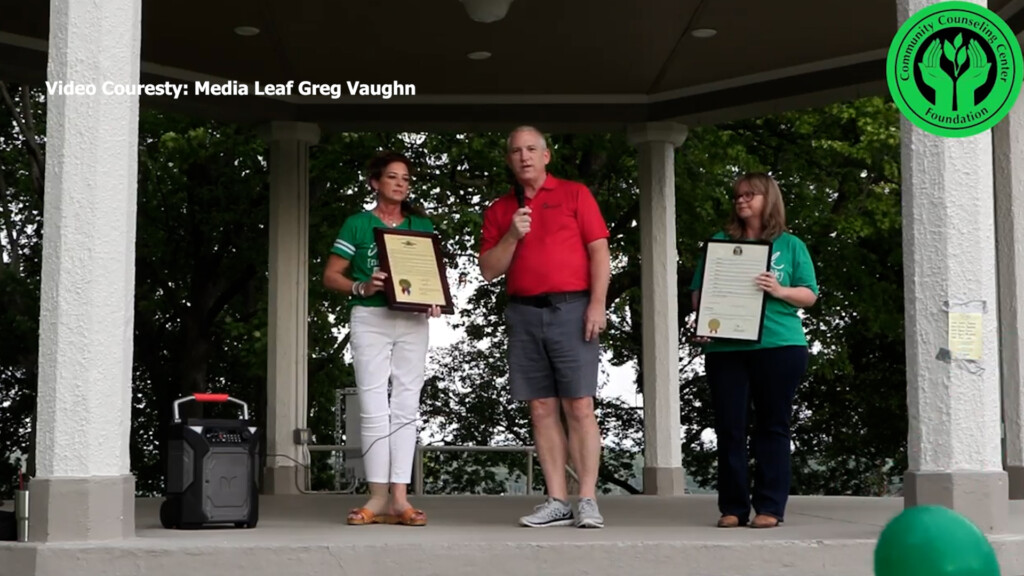 CAPE GIRARDEAU, Mo. (KBSI) – The Community Counseling Center Foundation held an event Sunday evening to kick off Mental Health Awareness Month.  
The event was sponsored by and coordinated by Community Counseling Center Foundation. 
State Representative John Voss presented a resolution from the Missouri House that he co-authored with Rep. Barry Hovis of District 146, as well as a resolution from Senator Holly Rehder.  
Voss emphasized the importance of checking in with loved ones who may be struggling with their mental health. 
 Wendy Ice, chief executive officer of the Community Counseling Center, highlighted the negative stigma surrounding seeking care for mental health issues and the common negative stereotypes often seen in movies.  
"Mental health may be associated with violent episodes or the misconception that individuals are unable to have a quality of life or perform daily living skills, but that is not the case at all," said Ice. 
Ice hopes that this month will help people make their mental health a priority and encourages open conversations about mental health. 
"It needs to be a conversation, we must be willing to say it's okay to not be okay and there's no shame in that," said Ice.