Car overturns on Jackson Boulevard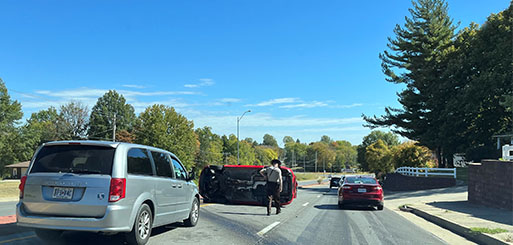 JACKSON, Mo. (KBSI) – At least one car was involved in a crash on Jackson Boulevard, just beyond the high school, Friday afternoon.
A reporter currently is en route and Fox23 will have updates as the day progresses. Stay tuned to our Facebook and Twitter feeds.
Emergency crews arrived shortly thereafter, and there didn't appear to be any life-threatening injuries.
Lt. Jason Wilhelm with the Jackson Police Department could not be reached for context.