Carbondale man faces weapons charges after police called for shots fired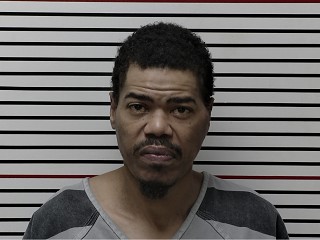 CARBONDALE, Ill. (KBSI) – A Carbondale man faces charges after police were called to a report of shots fired on October 27.
The call came in at 6:32 p.m. and officers responded to the 100 block of North Washington Street.
There were no reported injuries or property damage as a result of the incident, according to police.
The officers discovered the suspect left the area prior to the officers arriving.
Officers identified the suspect as Antwan Tillman L. Tillman, 45, of Carbondale. Officers located Tillman and found him still in possession of the firearm, according to the Carbondale Police Department.
Tillman faces a charges of aggravated discharge of firearm, unlawful use of a weapon, and possession of firearm by a felon.
He was taken to the Jackson County Jail.
"This investigation is another example of the community and the Carbondale Police Department working together to end armed violence in Carbondale," Carbondale Police Chief Stan Reno said. "The officers were able to use information provided by community members and video surveillance technology to quickly identify the offender in this case and remove an illegally possessed firearm from the community. We should all be proud of the outcome of this potentially dangerous situation."
The investigation is active and ongoing.