Carbondale Police Department wants to raise awareness for crime prevention with 9pm routine week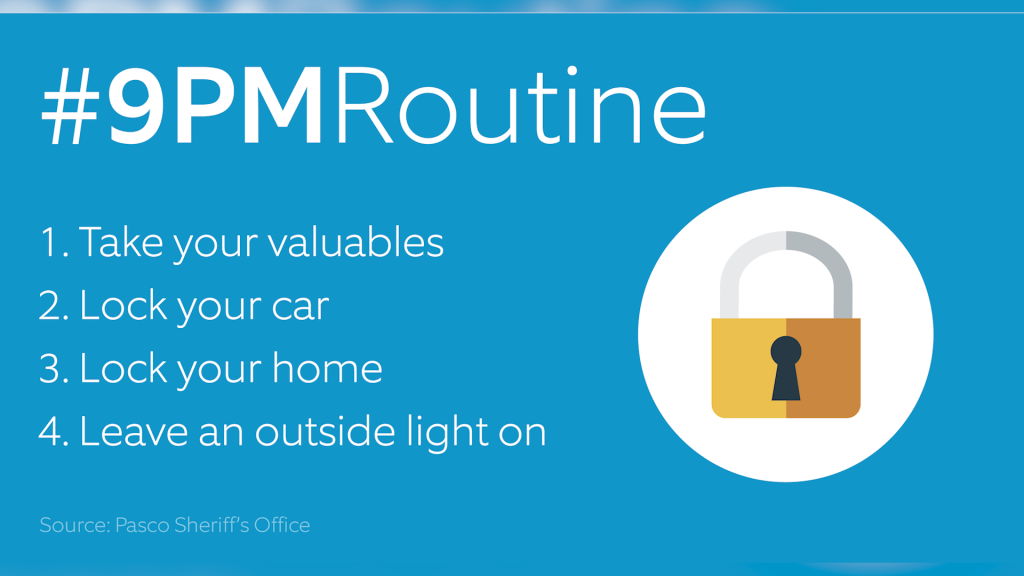 CARBONDALE, Ill. (KBSI) – This week you might be seeing more reminders and hashtags on social media from the Carbondale Police Department. 
 Community resource officer for Carbondale police department Randy Mathis tells me it's to help get residents thinking about starting a routine to make sure their vehicles and home are safe. 
 "Well, the 9:00 PM routine is a reminder for residents to be able to go out one last time before they turn in for the day," said Mathis. 
 Some things to check off during your 9:00 pm routine are making sure there are no valuables in your car, making sure your car is locked, making sure your home is locked and leaving an outside light on. 
 Mathis also says it's also good to put yourself into the shoes of someone trying to break into your vehicle or home and think of what they might do and what you can do to prevent those actions. 
 "We want to have our citizens have good habits because we know a lot of the crime that we do have when it comes to property crimes or burglaries is because something is left unlocked," said Mathis. 
Mathis and other police agencies hope that by taking this week to focus on these habits, you can help reduce crime and keep your family and community safe. 
"Anything we can encourage people to do to help their own selves out which actually does intern health community help us all to help reduce the potential for crime in our area," said Mathis.