Carbondale police looking for suspect after 1 injured after shots fired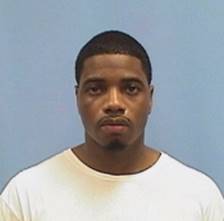 CARBONDALE, Ill. (KBSI) – Carbondale police are looking for a man after a shooting left one injured on Saturday, September 10.
Rodney D. Brooks, 35, of Marion faces an aggravated battery with a firearm charge.
Carbondale police responded to the 1100 block of East Main Street at 10:11 p.m. for a report of shots fired.
Officers found evidence of a shooting, but there were no suspects or victims in the area.
A short time later, officers learned the victim arrived at the Memorial Hospital of Carbondale with non-life threatening injuries related to the shooting.
Officers developed Brooks as a suspect.
Police say Brooks and the victim are acquaintances and were in a dispute.
Officers did not immediately find Brooks. Brooks should be considered armed and dangerous.
Anyone with information regarding Brooks is asked to contact the Carbondale Police Department. Anyone with information about this incident or the whereabouts of Brooks is encouraged to contact the City of Carbondale Police Department at (618) 549-2121. Tipsters may also call the Carbondale/SIU Crime Stoppers anonymous tip line at (618) 549-COPS (2677) or the Murphysboro/Jackson County anonymous tip line at (618) 687-COPS (2677).
The investigation is active and ongoing.