Case solved: Owner claims missing dentures found at DuQuoin State Fair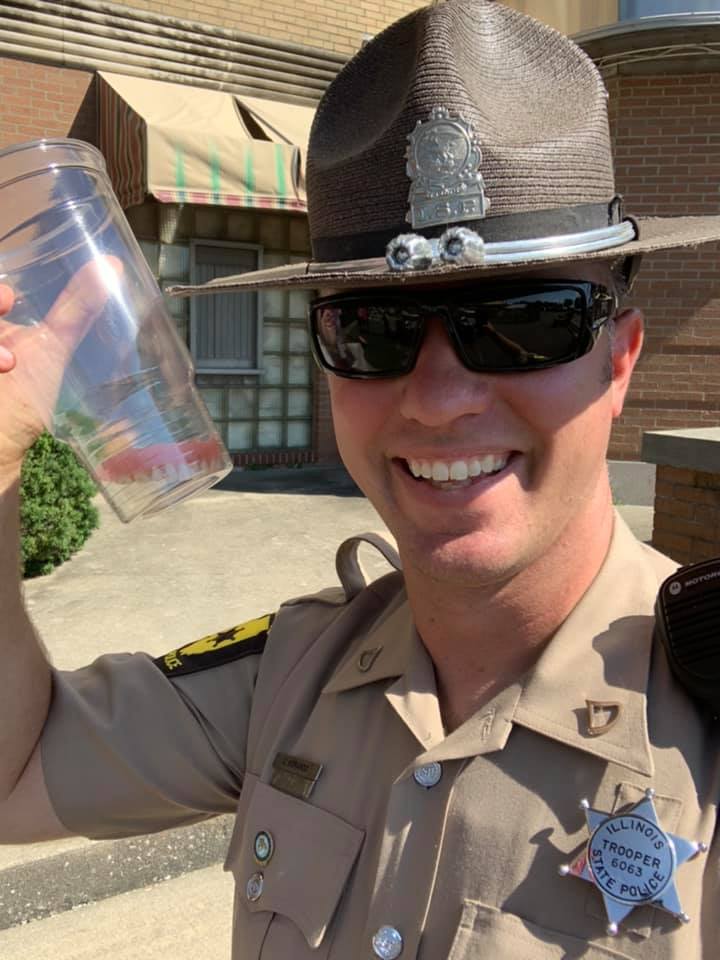 DUQUOIN, Ill. (KBSI) – The case of the missing dentures has been solved. Illinois State Police says the owner of a lost pair of dentures found at the Illinois State Fair in DuQuoin has come forward.
ISP District 13 first posted a picture on its Facebook page on September 6 with a trooper holding the dentures in a cup asking, "Are you missing something?" The post had more than 1000 shares.
The post was later updated on its Facebook page that the owner of the chompers has been in contact with lost and found and should be reunited with the previously misplaced pearly whites very soon.