Doctors urge people to get screened for lung cancer this November
November marks lung cancer awareness month, the number one cancer killer in men and women. Doctors are reminding those at high risk to get screened so you can catch the disease as soon as possible.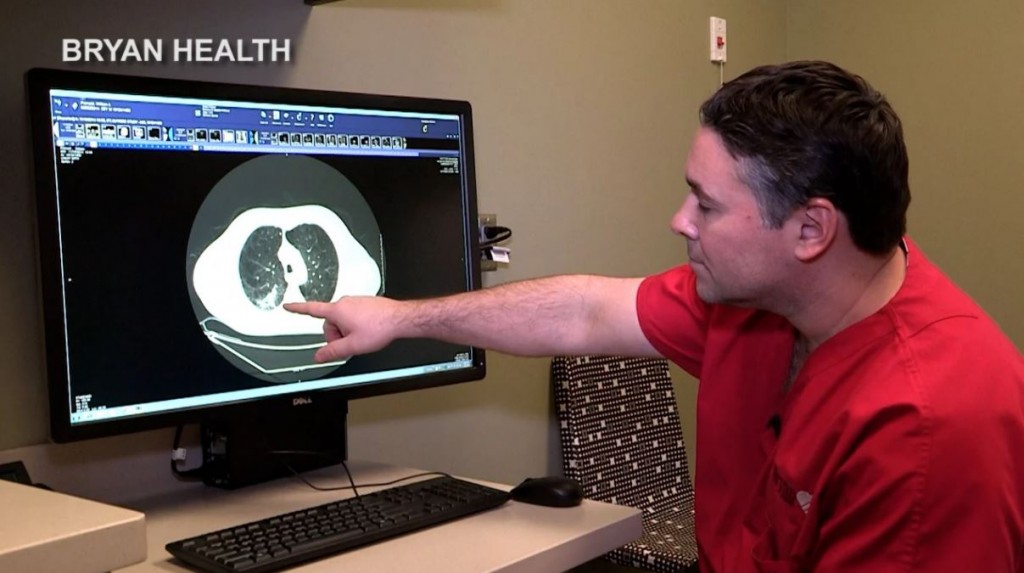 LINCOLN, Neb. (KLKN) – November marks lung cancer awareness month. It's the number one cancer killer in both men and women.
"Lung cancer is actually really a scary disease. A lot of times when it presents, it presents as a later stage disease, where surgeons like me, we really can't do anything about it," Dr. Rick Thompson, a cardiothoracic surgeon with Bryan Health, said.
According to the American Cancer Society, each year, more people die of lung cancer than of colon, breast, and prostate cancers combined.
It's a major reason the U.S. Preventive Task Force has authorized simple screenings for high risk patients. The hope, to catch the disease sooner rather than later.
Dr. Thompson said while about 80 % of the patients he sees with lung cancer get it from smoking, people with high exposure to radon or even some with genetic mutations get it as well.
With cigarette sales on the rise for the first time in two decades, Thompson says, it's important to realize the dangers.
"Please stay away if you can from any kind of nicotine product, smoking or otherwise. You know, I've seen patients with lung cancer as early as 30 years old, from smoking likely. So, there's people who, you know, have the the predisposition to get it rarely early," Dr. Thompson said.
Early education for kids and teens is crucial in making sure they understand what smoking or vaping could do to you. While Thompson says vaping is technically considered better than smoking cigarettes, he says any kind of nicotine addiction is something to stay away from.