"Every hotel is booked" for state wrestling championship in Cape Girardeau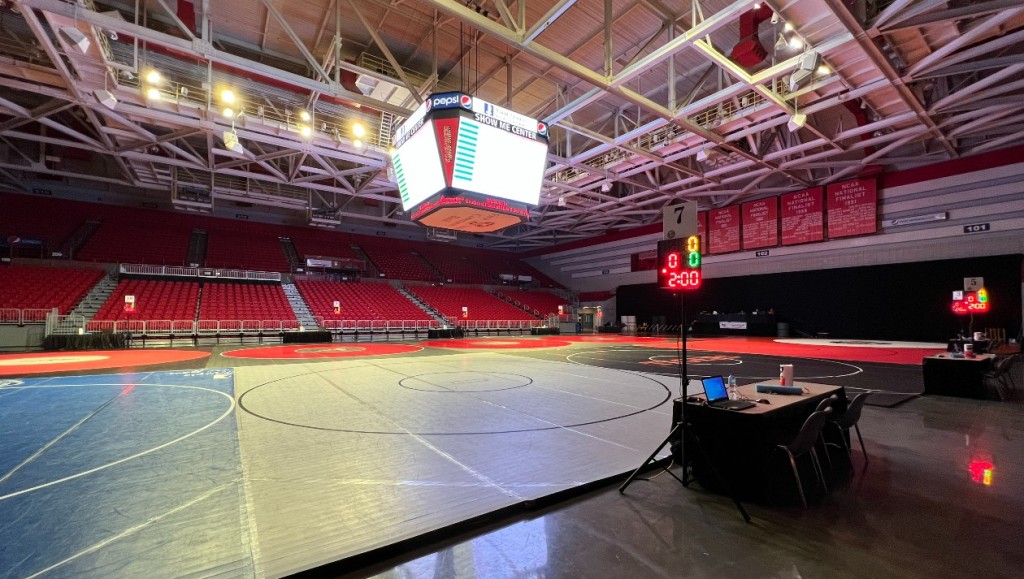 CAPE GIRARDEAU, Mo. (KBSI) – The Show Me Center prepares for 1500 wrestlers in Cape Girardeau this weekend for the state championship.
Many Cape Girardeau hotels are full. This may cause traffic and longer wait times for restaurants.
Boys and girls, ages seven to fourteen, will compete for the 2022 Folkstyle Wrestling Championship title.
The top 16 wrestlers from each division and weight class will be represented at the tournament.
This tournament began in 1983. However, this championship is new to Southeast Missouri State University.
"I grew up wrestling in these tournaments as a kid and it's an honor to be on the executive board and continue to be a part of these tournaments year after year," said David Marbough, MOUSA Financial Executive.
Missouri USA had to cancel previous events due to COVID-19. Although, this event broke records with 10,000 memberships for this year.
Tickets cost $15 per day. The event is at the Show Me Center and will have two sessions on Saturday, March 12 from 8 a.m. to 8 p.m. and one session on Sunday, March 13.