FOR LAUGHS: Alpacas steal the show, appear in elevator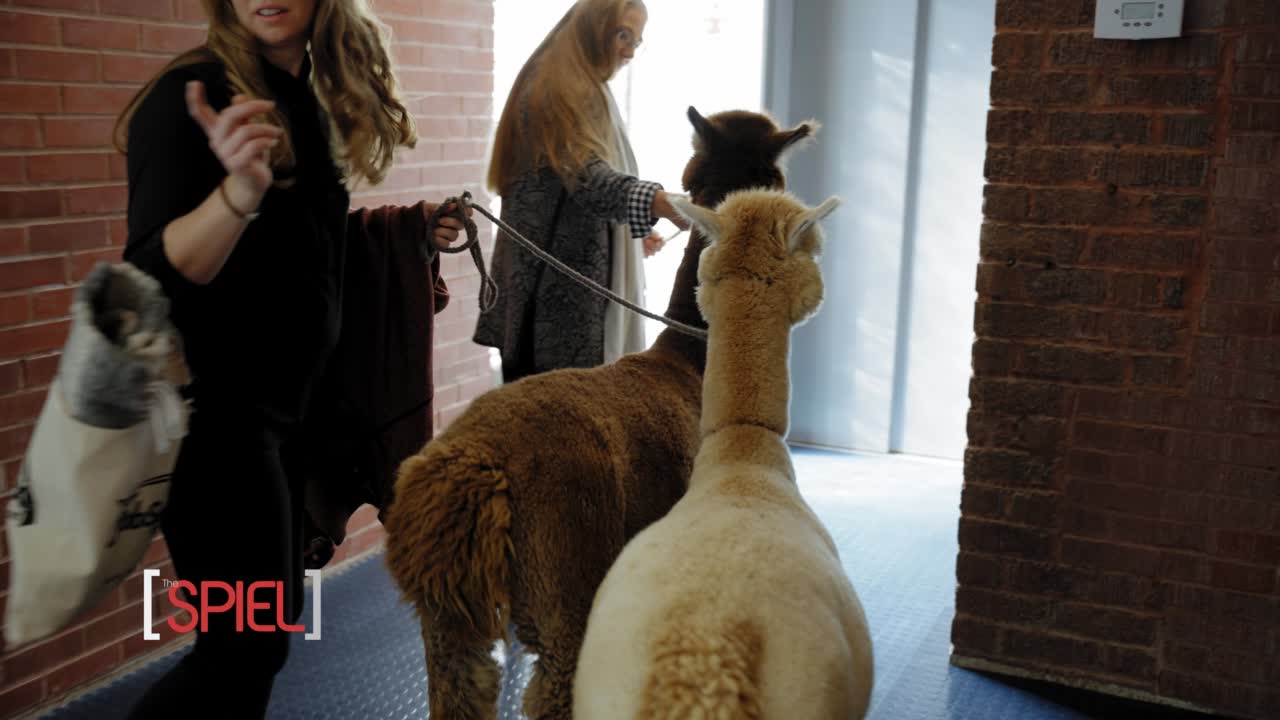 Courtesy of Growing Media/The SPIEL Studios
After their segment was complete, guests of The SPIEL TV Show, two alpacas and the owners of Rolling Oak Alpaca Ranch became trapped in a second story elevator. as they were leaving the studio.
The cast and crew of The SPIEL were made aware and immediately phoned Emergency officials.
The City of Carbondale Fire Department responded shortly after being called and saved the day.
All alpacas and their owners remained safe and sound inside the inoperable elevator. But because the four legged cousins to the camel aren't accustomed to steps, each had to be carried down two flights of stairs so they could be on their way.
Noone or nothing was injured as we captured this behind the scenes of what was an otherwise normal day of filming.