Honor a veteran in Sikeston with banner project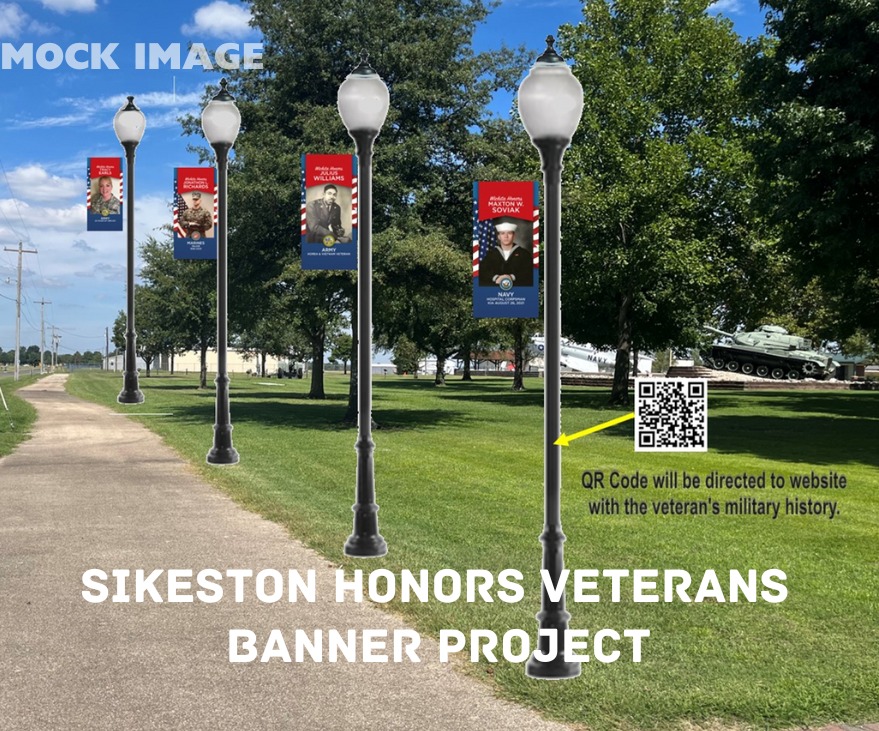 SIKESTON, Mo. (KBSI) – The Sikeston Convention & Visitors Bureau, Sikeston Parks & Recreation and Sikeston Veterans Park Committee are offering the opportunity to honor a veteran or someone currently active in the military from the Sikeston area.
Banners honoring Sikeston area veterans will be displayed on period-style light posts at Veterans Park for about seven months (Memorial Day to Veterans Day).
Veterans of all branches of service are eligible to apply. Honored veterans will be chosen through a lottery drawing.
Go to sikeston.net/sikeston-honors-veterans/ to apply.
Those wanting to apply can also stop by the Sikeston Chamber & Convention & Visitors Bureau office at 128 N. New Madrid Street in Sikeston for an application.
The deadline to apply is October 16.