Illinois State police release video of deadly gunfire exchange with with troopers on I-64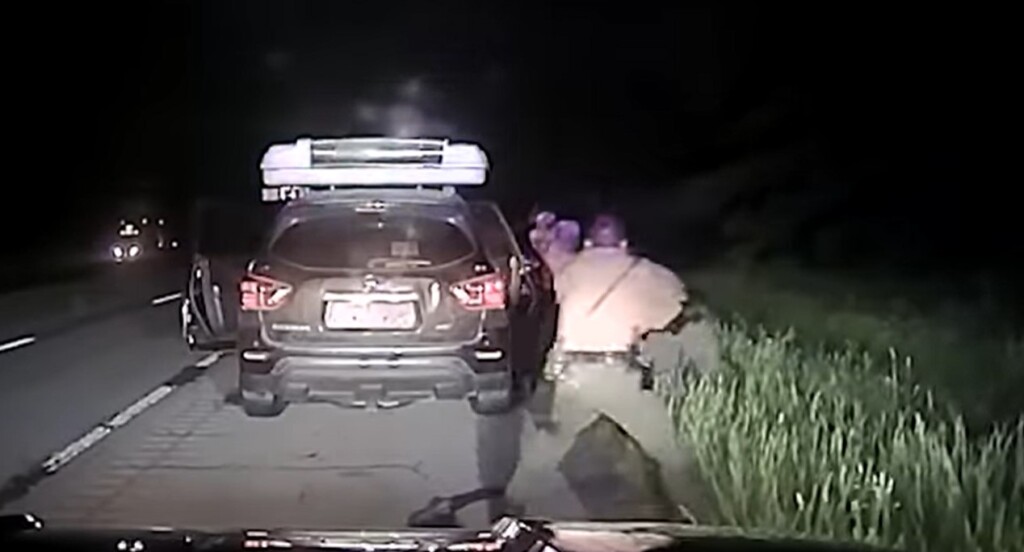 MT. VERNON, Ill. (KBSI) – Illinois State Police released video of deadly gunfire exchange between a person and two state troopers near Mt. Vernon early Tuesday morning.
A suspect is dead and an Illinois State Police officer was shot. Tap here to watch the video. Warning: the video is graphic.
ISP Troop 10 units responded to a motorist assist on Interstate 64 eastbound near mile post 72 around 3 a.m. on May 9.
The trooper stopped to help a stranded motorist on the right shoulder. He encountered a Brandon L. Griffin, 23,  from Albuguerque, New Mexico and a female passenger in the vehicle.
A second ISP trooper arrived  for routine assistance a short time later.
An altercation occurred and the male suspect showed a firearm, according to Illinois State Police. Gunfire was exchanged between the suspect and troopers.
Griffin was pronounced dead on the scene by Jefferson County Coroner's Office personnel.
A 16-year veteran of the ISP received non-life-threatening injuries and is being treated at a regional hospital.
Initially, all lanes of Interstate 64 eastbound were closed, but were reopened at approximately 6:25 a.m. Eastbound lanes were temporarily shut down again at 7:48 a.m. as part of the investigation, but reopened at 8:53 a.m.
ISP Division of Internal Investigation is leading an active and ongoing investigation.