First responders mark 9/11 with tributes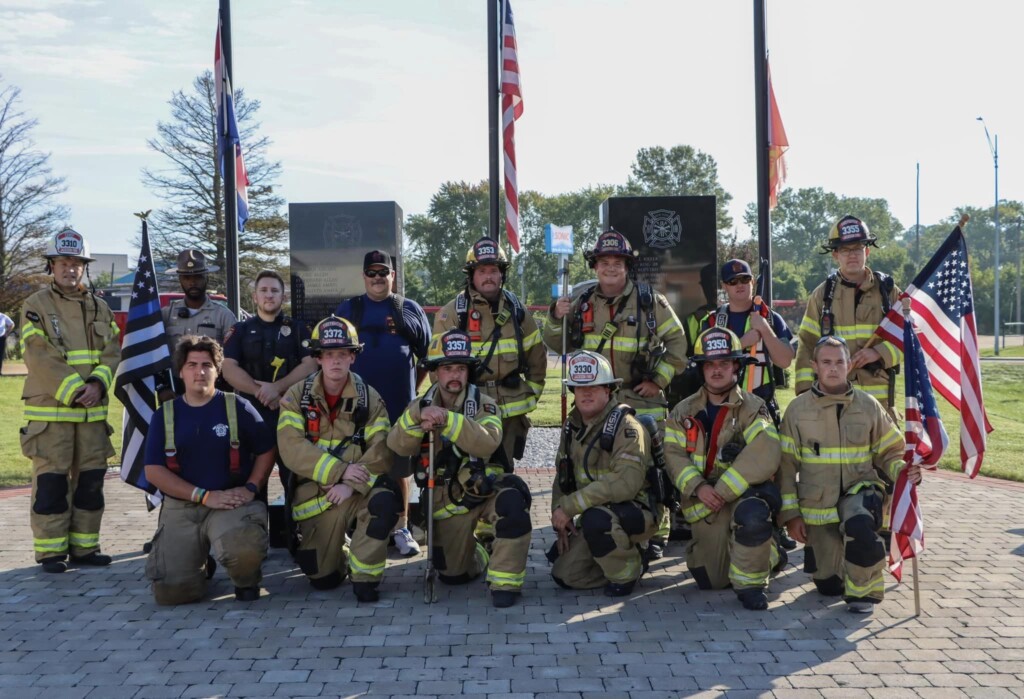 (KBSI) – Many first responders, both active and retired, joined veterans and other people to wave flags at Jefferson County, Ill. overpasses.
The response from the motoring public was oustanding, according to the Jefferson County Sheriff's Office.
Afterward, at the police department, members of HOOAH Deer Hunt for Heroes cooked lunch for first responders and veterans.
Firefighters with Jackson Fire Rescue walked 3.43 miles Monday morning for the 343 people who lost their lives on September 11, 2001.
The walk began at 7:15 a.m. on September 11, 2023 at Kohlfeld Distributing in Jackson. The event ended at the 9/11 memorial site, according to the Jackson Fire Rescue.
The community was invited to cheer on the first responders as they made the walk.
The community is also invited to visit the 9/11 memorial.