Johnston City man facing drug charges after traffic stop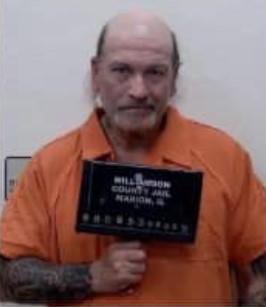 WILLIAMSON COUNTY, Ill. (KBSI) – A Johnston City man faces drug charges after a traffic stop in Williamson County.
Martin P. Truran faces charges of methamphetamine possession, possession of controlled substance and possession of drug paraphernalia.
Williamson County Sheriff's deputies saw a vehicle commit violations of the Illinois Vehicle Code and stopped the vehicle.
While conducting the traffic stop, a K9 unit did a free air sniff of the vehicle and had a positive alert to the presence of a smell of an illegal substance, according to the sheriff's office.
Deputies searched the vehicle and found a controlled substance, methamphetamine and drug paraphernalia, according to the sheriff's office.
Truran is being held at the Williamson County Jail.