Kentucky man charged with terroristic threatening, other charges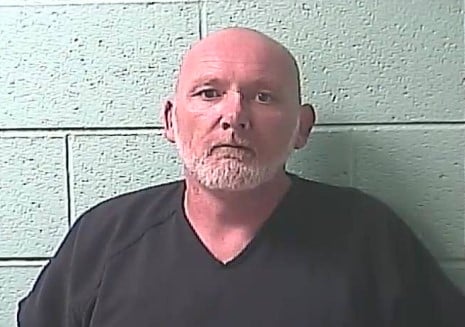 MARSHALL COUNTY, KY (KBSI) – A man was arrested after policie say he threaten to kill himself and two other people.
Steven Howell, 44, of Calvert City is accused of making statements that he was going to kill himself and two others that were in a house with him.
He also stated he had the firearms to commit the crimes. Howell cannot legally own firearms.
Marshall County Sheriff's deputies obtained an arrest warrant charging him with terroristic threatening 3rd degree prior to the execution of the search warrant.
Following the search of the residence, Howell was also charged with possession of a firearm by a convicted felon, possession of a handgun by a convicted felon, possession of a controlled substance (methamphetamine), possession of marijuana, possession of drug paraphernalia, and violation of a KY epo/dvo.
Howell was arrested and taken to Marshall County Detention Center.