KSP asks for help finding Graves County man who failed to show up for court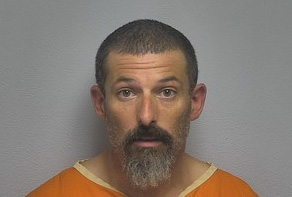 GRAVES COUNTY, Ky. (KBSI) – Kentucky State Police Post 1 asks for the public's assistance in locating a Graves County man wanted for failing to appear in Carlisle County Circuit Court.
Jeffrey Arington, 42, of Melber, Ky. was arrested by KSP in July of 2021 and charged with rape 1st degree, unlawful transaction with a minor 1st degree – illegal sex act, and unlawful transaction with a minor 2nd degree.
On March 7, 2022, the Carlisle County Circuit Court Judge issued a bench warrant for Arington after he failed to appear in court in reference to the charges.
Jeffrey Arington is described as a white man with brown hair and brown eyes. He is about 5 feet 10 inches tall and weighs approximately 150 pounds.
Anyone with information regarding the whereabouts of Jeffrey Arington is asked to contact Kentucky State Police, Post 1 at 270-856-3721 or anonymously at 1-800-222-5555. Citizens may also report tips anonymously through the KSP app. The app is available for iPhone, iPad and Android applications and can be downloaded for free through Apple and Google Play stores.