KSP asks for public's help identifying catalytic converter theft suspects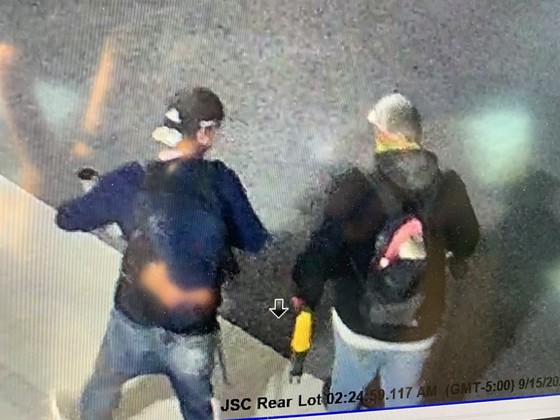 GRAND RIVERS, Ky. (KBSI) – Kentucky State Police Post 1 in Mayfield requests the public's help identifying two theft suspects.
On Thursday, September 15 around 2 a.m. two people stole three catalytic converters from Jim Smith Contracting in Grand Rivers, according to KSP.
The investigation is ongoing.
Anyone with information regarding the identities of the people in the picture is asked to contact Kentucky State Police, Post 1 at 270-856-3721 or anonymously at 1-800-222-5555.
Citizens may also report tips anonymously through the KSP app. The app is available for iPhone, iPad and Android applications and can be downloaded for free through Apple and Google Play stores.