Extended highway closures in western KY due to damage from recent flash flooding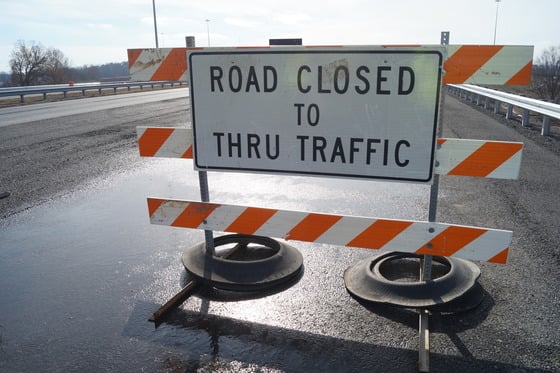 (KBSI) – Three highways are still closed in western Kentucky after flooding in late July.
The Kentucky Transportation Cabinet Ballard County Highway Maintenance Crew completed replacement of a culvert along KY 358/Hinkleville Road that was damaged during flash flooding in late July.
The reopening of KY 358 at the 4 mile marker in Ballard County leaves three highways closed due to infrastructure damage.
KY 1686 in Hickman County is expected to reopen by the end of this week, according to the Kentucky Transportation Cabinet.
U.S. 51 is restricted to one lane with an automated signal north of Clinton in Hickman County for erosion repairs.
Drivers should be aware that as some of these locations reopen there may be rough pavement that will be allowed to settle for several months before a permanent asphalt cap is placed on the excavation.
Below is the updated list of extended closures due to infrastructure damage as of Aug. 30:
Ballard County
KY 358/Hinkleville Road is open near the 4mm where a culvert replacement has been completed between Hinkleville and U.S. 62
Graves County
KY 945 is closed at the 1.14mm due to extensive erosion at the Gilbert Creek Bridge near Gilbert Road
Hickman County
U.S. 51 is restricted to one lane with an automated signal at mile point 13.84 to allow erosion repairs around the Obion Creek Bridge – Work has started at this site and could be completed by Sept. 8
KY 1686 is closed from the 0 to the 2.7 due to a culvert washout between the Hickman-Graves County Line and KY 1748 – Repairs could be completed this week
KY 575 is closed at the 1.19 to the 2.43mm due to a culvert washout between KY 1708 and KY 123 – Signs and Barricades posted