Man facing drug charge after traffic stop in Williamson County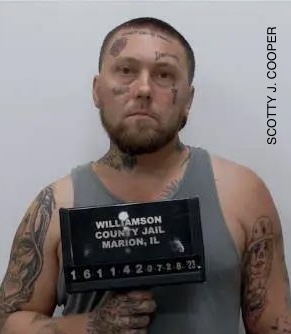 WILLIAMSON COUNTY, Ill. (KBSI) – A man faces a drug charge after sheriff's deputies pulled him over for a traffic violation.
Scotty J. Cooper faces a charge of possession of controlled substance.
Williamson County Sherriff's Office deputies on patrol in the area of Illinois Route 148 and Grand Avenue saw a vehicle commit a traffic violation on July 28 around 1 a.m. and conducted a traffic stop.
Cooper was the driver. While speaking to Cooper, deputies established probable cause resulting in a search of the vehicle.
Deputies found a controlled substance and a THC smoking device in the vehicle, according to the Williamson County Sheriff's Office.
Cooper was issued a citation for possession of controlled substance and taken to the Williamson County Jail.