Massachusetts teen swerves to avoid hitting squirrel, hits house instead
Massive damage to house after teen swerves to avoid squirrel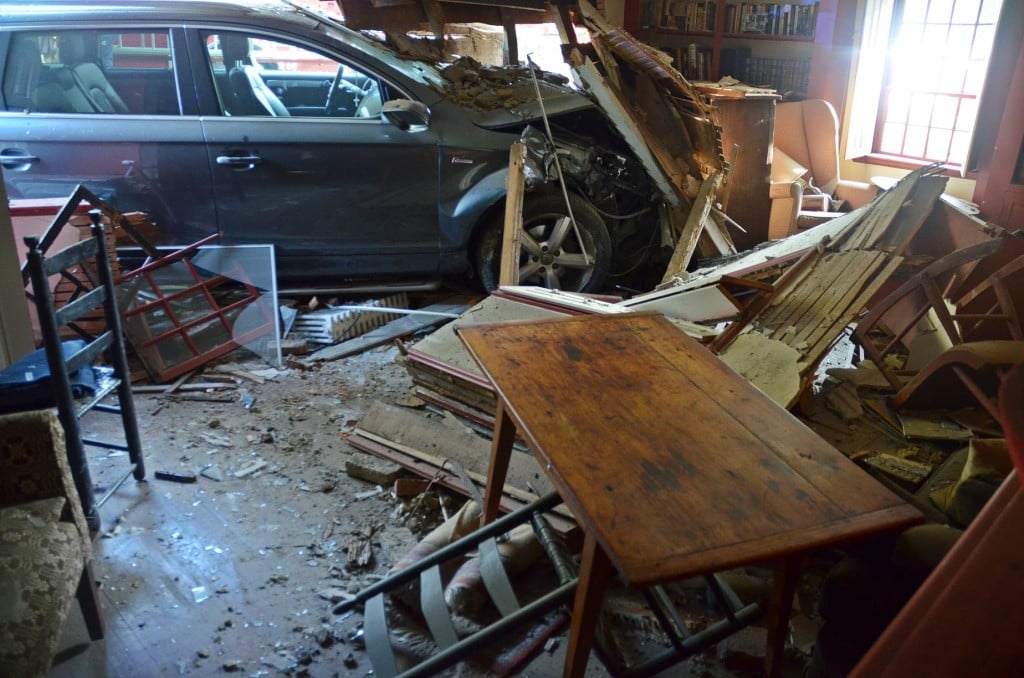 HINGHAM, Mass. (WLNE)- A Massachusetts teenager drove off of North Street in Hingham on Thursday after trying to avoid hitting a squirrel, according to police.
Officers responded to the scene of the crash at 6:35 a.m. after several reports came in about a car driving through a house.
The 19-year-old girl that was driving the car was not injured and was sitting on the sidewalk when police arrived. She was issued a citation for failing to stay in the marked lanes.
The residents of the house were not injured either.