Mayfest begins in Perryville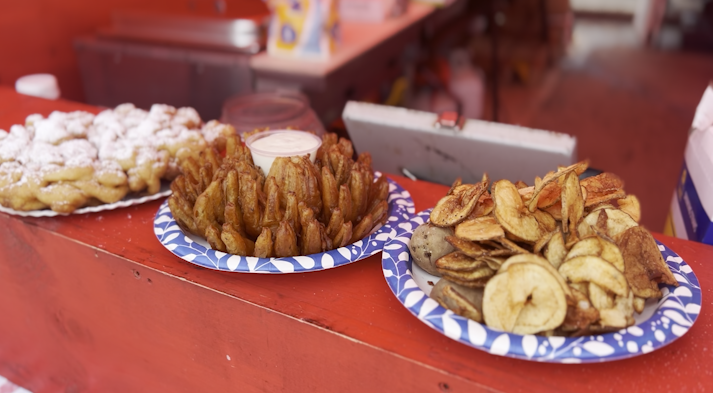 PERRYVILLE, Mo. (KBSI) – Mayfest has begun downtown Perryville.
The celebration includes a carnival, craft fair, parade, plant sale, car/truck show, antique tractor show, washer tournament and live concerts from Friday, May 12 through Saturday, May 13.
Perryville Chamber of Commerce puts the event together, but the local businesses are the ones that thrive during this time.
This weekend, the Perryville Chamber of Commerce is hosting its 2023 Mayfest.

Lillian Prevallet, is the Owner, Petunia & Lily's Flower Shop she says,

"It's just an awesome time that just brings the community together."


Many local businesses and groups join together to celebrate the event, especially the food.

Devin Coppaway, is the Operations Manager, for Mary Jane Burgers & Brew saying, "We make delicious features and have a good time!"

Jim Christiansen, Owner & Pit Master for Double Barrels BBQ adds, "Well I mean we got the BBQ here; we got the competition BBQ here."

Austin Roth, a bartender for Mary Jane Burgers & Brew says, "Mayfest is exciting because it's summertime you get to be outside, hang with friends and family, eat some good picnic burgers, and just have a good time."


Along with vendors, live music entertainment and even a parade is a part of the event.
David Barani is the Band Director for Perryville High School, and he says it's great getting the Marching Buccaneers outside for the public to see, "We're ready we're really excited about it, and we love doing parades."
And if that's not enough a craft fair and the Perryville Garden Club show up and show out with beautiful items and plants.

Ruth Brown, President of the Perryville Garden Club adds,

"Mayfest is important because this is the time, we plant all our plants. We're ready to get out of all of the winter doldrums, and get out there and get in the dirt, and bring life."
Tap here to see a full list of events.
FOX23 Multimedia Journalist Sasha Moore will have more Friday on FOX23 News at 9 p.m.