Mayfield man faces charges after violent confrontation with McCracken County store owner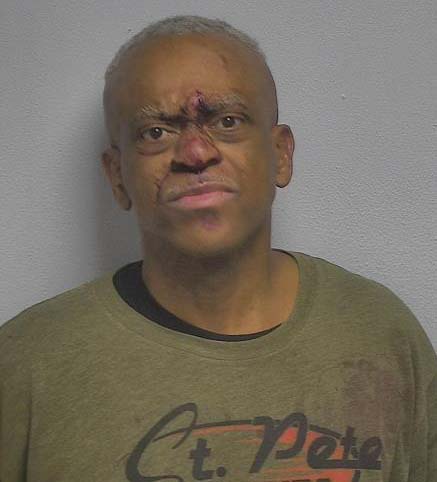 MCCRACKEN COUNTY, Ky. (KBSI) – A Mayfield man faces charges after law enforcement say he was involved in a violent confrontation with a store owner.
Nathan Moore, 58, faces charges of robbery 1st degree, assault 1st degree, and kidnapping (with serious physical injury).
McCracken County sheriff's deputies were called to 3042 Lone Oak Road, Suite 4 on Nov. 12 around 11:41 a.m. The 911 call reported an armed man in a fight.
When deputies arrived, they found several citizens attempting to detain a man in the parking lot. After deputies helped detain him, they learned he was accused of being involved in a violent confrontation with the store owner at The Coin Shop.
Moore is accused of physically assaulting and causing serious physical injury to the store owner. He is accused of committing the assault while trying to take money from the business. During the robbery, deputies say Moore restrained the victim's arms with a computer cable.
While the victim was attempting to free himself and get away from Moore, a good Samaritan came inside the store and confronted Moore. Moore ran from the store, but was stopped in the parking lot by several citizens, according to the sheriff's office.
Moore has been charged with 12 felonies since 1988, the most recent being burglary second degree in McCracken County in 2018. Moore has numerous previous robberies and burglaries spanning three decades, according to the McCracken County Sheriff's Office.