MO Gov. Parson, First Lady to travel to Sweden, Germany on trade mission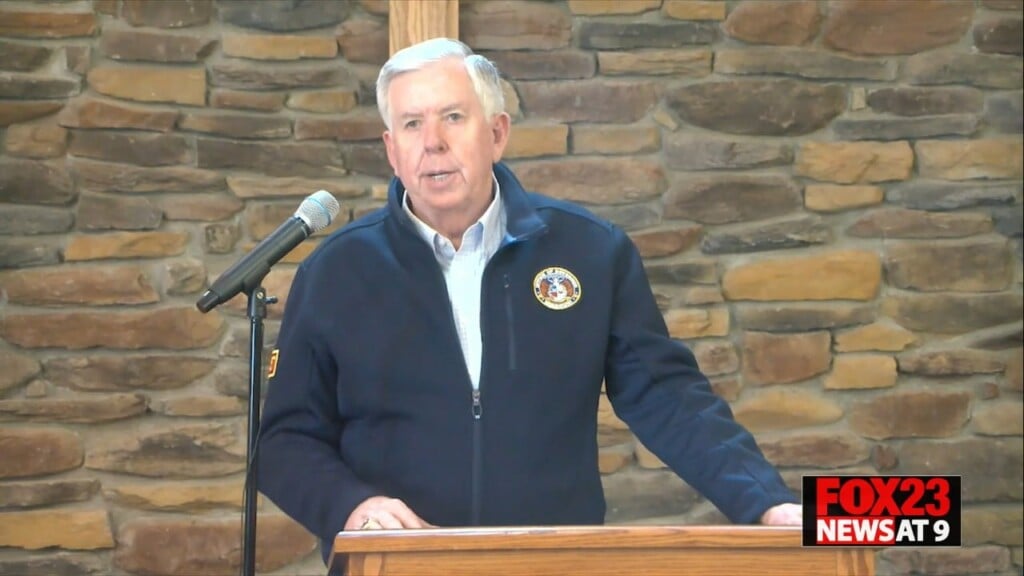 (KBSI) – Missouri Governor Mike Parson and First Lady Teresa Parson will travel to Sweden and Germany for an international trade mission from March 10-17.
The two countries are key trade partners for Missouri. Sweden with more than $29 million and Germany with nearly $680 million in exports in 2022.
The goal of the trade mission is to build relationships with key international figures to promote Missouri's strong capacity for trade.
"Missouri's global trade partners are valuable to its economy, and we're excited to again promote the Show-Me State as an ideal business location," Governor Parson said. "Leading Swedish and German companies are already investing and creating jobs right here in our state. This trade mission is another opportunity to strengthen existing relationships while encouraging future investment and growth."
The Trade Mission will include stops in Stockholm, Sweden, as week all Frankfurt and Stuttgart, Germany. They will meet with government officials, diplomats, and business leaders to promote Missouri as a prime destination for business investment and expansion.
Governor Parson will meet with company representatives that have existing relationships in Missouri to thank them for their investments in the state. He will also meet with companies without a presence in Missouri to encourage them to consider Missouri for future investments.
Nearly $710 million in goods were exported to Sweden and Germany in 2022. Those goods exported to Sweden include electrical equipment and fabricated metal products were among those in highest demand. Chemicals and pharmaceutical products were exported to Germany.
In Sweden, Gov. Parson will take part in meetings with executives of several leading companies, including DeLaval, a global leader in milking equipment and solutions for dairy farmers, which already has a presence in Missouri. He will also participate in multi-sector and ag-tech roundtable discussions with key Swedish business organizations, in addition to meetings with U.S. Ambassador to Sweden Erik Ramanathan.
In Germany, Gov. Parson will take part in meetings with executives of several leading companies, including Merck KGaA, Heraeus, German airline Lufthansa, and more. He will also meet with several German companies to discuss future growth plans.