Naked man harasses security guard, breaks into home, police investigating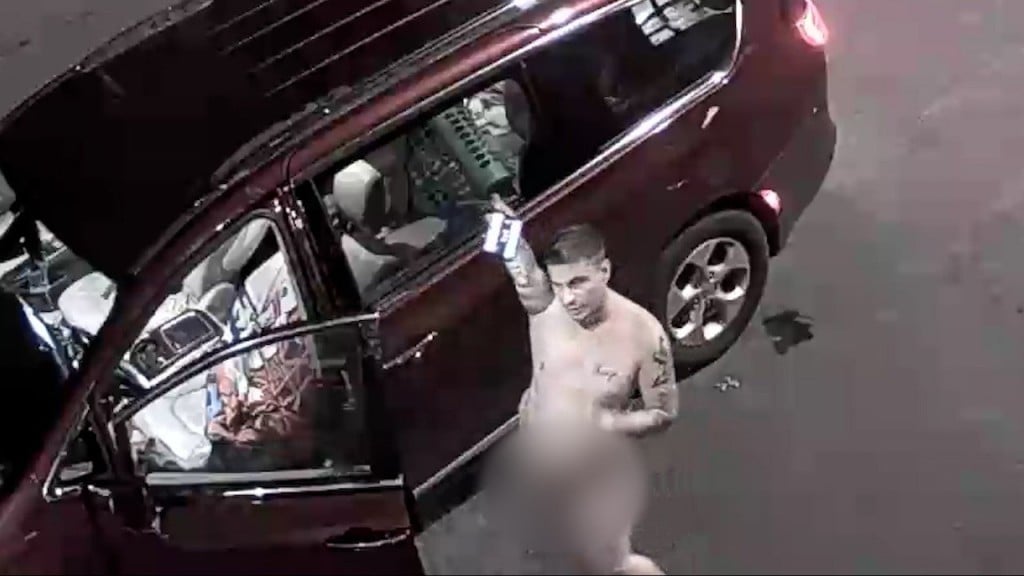 CRANSTON, R.I. (WLNE) – The Cranston Police Department is asking the public for help identifying a man who broke into a home while naked early on Wednesday morning.
Police said that the man first approached a security guard in a parking lot on Plainfield Pike at about 1:38 a.m. The man drove his red van up to a security guard and then got out naked.
The man later chased the guard out of the parking lot when she left.
At about 3:15 a.m. the man broke into a home on Gray Coach Lane.
A man living in the home told police that he was woken up by someone saying hello inside of his home. He saw the man, fully naked, getting into a red mini van.
Police said that the man has a large tattoo on his back.
Anyone with more information regarding the incidents should contact police at 401-942-2211.
Major Patalono says the suspect, fully nude, approached a woman in her car at a Plainfield pike business around 1am. He ran at her and chased her, filming, returned to his vehicle and took off towards Scituate.#thread @ABC6

— EmmalynReid (@Emmalyn_Reid) December 22, 2021