NeighborHub, Community Partnership provide Thanksgiving meals for homeless community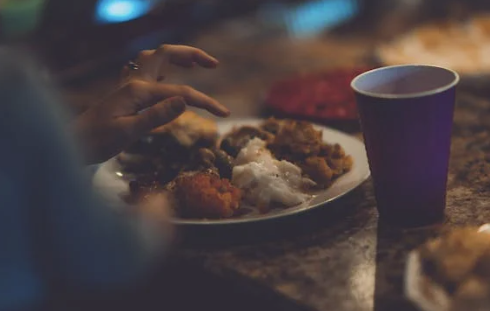 Photo by Sasha Moore/KBSI
CAPE GIRARDEAU, Mo. (KBSI)- Community Partnership of Southeast Missouri is a multi-service agency that provides direct client services to improve the lives of local citizens.
NeighborHub is part of the aforementioned Partnership — helping to serve those who are in dire straits the most during the holidays.
This year, the NeighborHub is providing Thanksgiving meals to those in need.
"We're doing a Thanksgiving dinner, this is our first time doing it. So, we're able to have the opportunity to bring our most vulnerable together for Thanksgiving. This shows that we can come together as a community and have the opportunity to serve our most vulnerable," said Royce Perrigo, coordinator for NeighborHub.
But what about after the holidays, you ask?
Mental health is one of the leading causes of suicide rates, and the closer it gets to Christmas, the more the awareness spreads.
According to the Center for Disease Control and Prevention, suicide remains a major public health stigma — one that occurs throughout the year.
It is the 10th-leading cause of death in the United States.
But the common knowledge that suicide rates spike during the holidays actually is incorrect.
After the holidays is when the rates spike!
"The NeighborHub, we would help with our homeless, they are able to come in, take a shower, wash their clothes ,and come in and have a small meal.  And then once we get to know them and everything, we introduce them to our other programs in our facility."
Those "other programs" include Community Case Management, EDGE (Empowering Dads & Moms to Gain Employment), Missouri Mentoring Partnership, Everyday Dad and SkillUp.
Luckily, the NeighborHub is open to anyone needing help and comfort all year long, helping to look after the individuals who need it most — and not just during the holiday season.
For more information on this initiative, visit firstcallforhelpsemo.org/agencies/community-caring-council/.