BBB: Tips to make online shopping more eco-friendly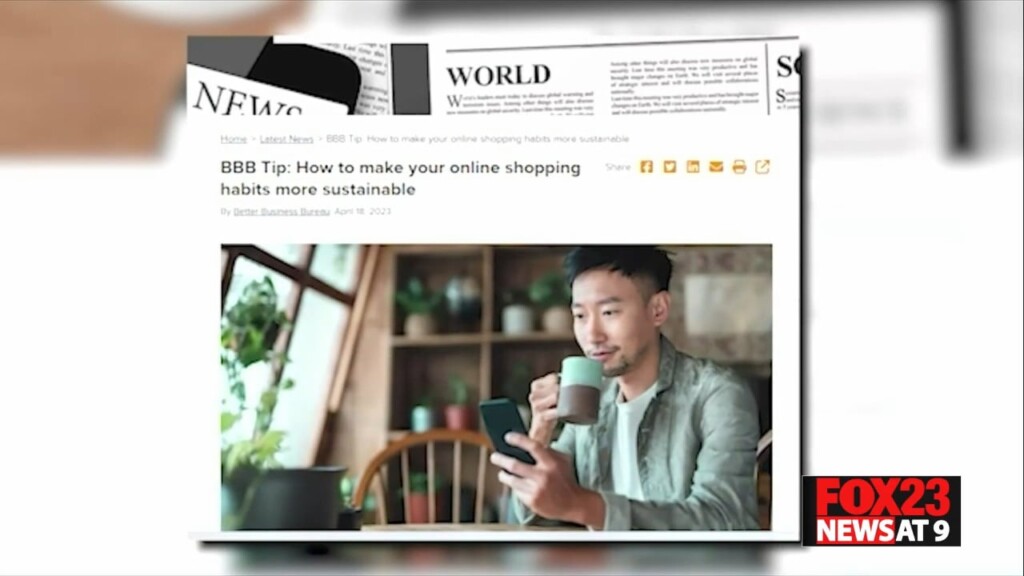 CAPE GIRARDEAU, Mo. (KBSI) – Online shopping has become a popular way for consumers to buy goods, and in theory, it is more eco-friendly than in-person shopping.  
However, there are some changes that can be made to make it even more sustainable.  
BBB Regional Director Whitney Quicks suggests adding a few changes to shopping habits to make a difference.  
"Your overall environmental impact grows with each separate delivery that you receive from a retailer," Quick said. "Instead of ordering each time you think of an item that you need, try waiting until you have a few items in your cart before you check out. Make sure that you're buying in bulk." 
Quicks also suggests picking a slower delivery option, as this allows online retailers to maximize their deliveries. 
Additionally, taking advantage of package pick-up locations is a sustainable option, especially if the location is close to your home or a location you were already visiting. 
Another tip is to check sizing charts and reviews before buying clothing, as this will help to make returns to the stores. 
For more tips and ways to help make shopping greener Quick suggests visiting BBB.org.