Paducah man charged with having stolen firearm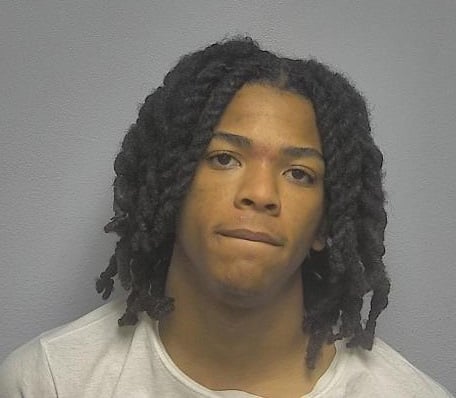 PADUCAH, Ky. (KBSI) – A man previously arrested in connection with a robbery now faces firearms-related charges in Paducah.
Jamarree Holland, 18, of South 25th Street, faces charges of receiving stolen property (firearm) and possession of a defaced firearm.
On March 25, Paducah police officers responded to a robbery that had just occurred in the area of North 25th Street.
A man told detectives he communicated with a person on a social media site, and agreed to meet to buy drugs. When he arrived, he was approached by two men, one was armed with a handgun. Then, he tol police they stole money and a handgun from him.
One of the suspects was identified as Holland. An arrest warrant charging him with first-degree robbery was obtained. Detectives traveled to Graves County on Wednesday, August 23, and notified authorities there to affect Holland's arrest when he showed up for court.
The Mayfield Police Department and Graves County Sheriff's Office assisted with the investigation and arrest.
When Holland was arrested, a handgun was found in his vehicle, according to the Paducah Police Department.
Police say the serial number on the gun's frame had been partially removed. A detective contacted the original purchaser of the gun, who said it had been stolen in the spring, but he did not report the theft to authorities.