Paducah man facing charge of possession of handgun by convicted felon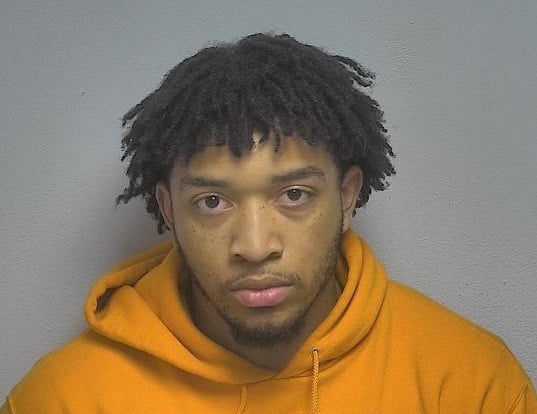 PADUCAH, Ky. (KBSI) – A Paducah man was arrested on a charge of possession of a handgun by a convicted felon.
Paducah police say Ronnie Fitzgerald Jones, 21, is a convicted felon. He was arrested after he was found with a gun in his vehicle, according to police.
Officers stopped a vehicle at 3:07 a.m. Tuesday, May 9 at Clements and Powell streets.
When police spoke with the driver, officers could smell the odor of marijuana coming from the vehicle, according to Paducah police.
Jones told police he and his passenger recently had smoked marijuana.
Jones told officers there was a handgun under the driver's seat.
Officers searched and found a Sig Sauer handgun.
Jones said he found the gun in an alleyway only recently, but later admitted he had had it for several months, according to Paducah police.
Jones also admitted he is on probation after he pleaded guilty to tampering with physical evidence in 2021.
That conviction was related to a 2020 incident where Jones hid a gun following a shooting.