Paducah police arrest man after car, foot chase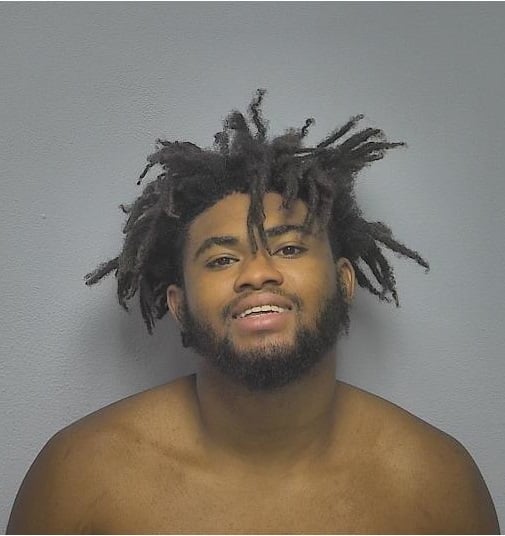 PADUCAH, Ky. (KBSI) – Paducah police arrested a man on several charges after a chase through a neighborhood on Wednesday, Sept. 29.
Isaiah R. Know, 24, of Paducah was arrested on charges of second-degree fleeing or evading police (on foot), trafficking in less than eight ounces of marijuana (firearm enhancement), possession of a handgun by a convicted felon and tampering with physical evidence.
Drug detectives spotted a vehicle with illegal window tint, and attempted to stop it on North 12th Street just before 3 p.m. The officers said the vehicle sped away from them. When it stopped, the front seat passenger jumped out of the car and ran on foot, according to the Paducah Police Department. He was wearing a black and white backpack as officers chased him.
The man ran around a house, then was seen running across North 10th Street without the backpack. He surrendered in the yard of a home in the 1600 block of North 11th Street, and officers found his backpack a block away. Police say the backpack contained 11 bags of marijuana totaling 7.3 ounces, a Glock .40-caliber handgun with a high-capacity magazine, digital scales and just more than $1,000 cash.
Knox is a convicted felon. He was convicted of drug-related charges in 2019 and 2020. Know was booked into McCracken County Regional Jail.