Paducah police ask for help finding man charged with not complying with sex offender registry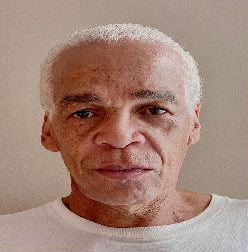 PADUCAH, Ky. (KBSI) – Paducah police ask for the public's help finding a man charged a warrant with failing to comply with the sex offender registry.
Ivan Bard, 66, address unknown, is convicted of rape, sodomy and sexual abuse of a nine-year-old child. Police say he is not in compliance with the sex offender registry.
Ivan Bard was convicted of one count of first-degree sexual abuse, four counts of third-degree rape and seven counts of third-degree sodomy in 1992 in Jefferson County, Ky. He has been required to comply with the state sex offender registry since.
Paducah police Det. Chelsee Breakfield received information Wednesday from the Registry that letters sent to Bard in December and January, trying to confirm his address, were unanswered.
Det. Breakfield checked Bard's last known address and was told he had not lived there since October 2022.
Anyone with information about where Bard may be is asked to call the Paducah Police Department at 270-444-8550.
Information leading to an arrest or indictment could result in a reward of up to $1,000.