Paducah woman facing multiple drug charges after traffic stop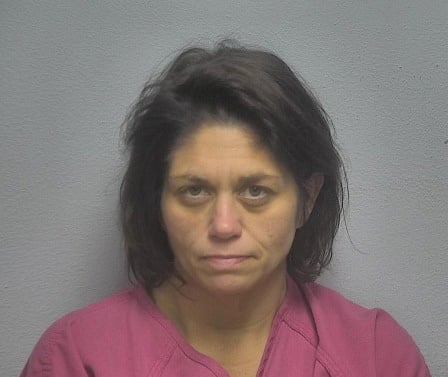 MCCRACKEN COUNTY, Ky. (KBSI) – A Paducah woman faces drug charges after a traffic stop on Saturday.
A deputy with the McCracken County Sheriff's Office conducted a traffic stop on Shemwell Lane near Oaks Road about 8 p.m. on Saturday, Oct. 8.
Glenna J. Hiett, 47, of Paducah, Ky. was driving a 2008 Mazda passenger car.
Sheriff's deputies say Hiett was in possession of a quantity of crystal methamphetamine, marijuana, and other items related to drug paraphernalia.
Hiett faces charges of careless driving, possession of controlled substance 1st degree (methamphetamine), possession of marijuana, possession of drug paraphernalia, possession of controlled substance – 3rd degree (drug unspecified) and prescription controlled substance not proper container 1st offense.
Hiett was arrested and taken to McCracken County Regional Jail.