Police ask for help identifying people after pharmacy burglary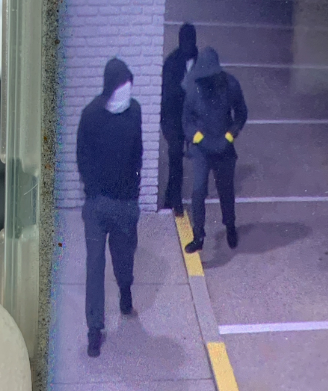 PADUCAH, Ky. (KBSI) – Paducah police ask for the public's help identifying a group of people who burglarized a pharmacy early Sunday morning.
It happened around 2:20 a.m. on Oct. 17 at Davis Drugs at 250 Lone Oak Road in Paducah. Police responded for a burglary alarm. When they arrived, officers found the front door had been broken. The business owner watch surveillance video and saw three people had entered the building and left with a large amount of prescription medications.
Anyone with information is asked to call the Paducah Police Department at 270-444-8550 or Crime Stoppers at 443-TELL.
Tipsters also may access the online tip form through the City of Paducah website. Information leading to an arrest or indictment may result in a reward of up to $1,000.