Arcing powerline cuts power to some in Fredericktown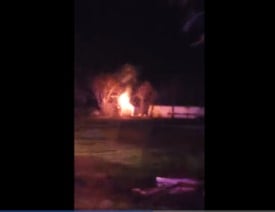 FREDERICKTOWN, Mo. (KBSI) – The Fredricktown Fire Department responded to the scene of a powerline arcing Sunday night.
Crews were called to the north side of Fredericktown around 7 p.m. as officials say the fire is related to electrical issues.
Phone lines were down but service was restored as of 10:25 p.m., according to Madison County 911.