Project Human X hosts paint night, husband and wife share special bond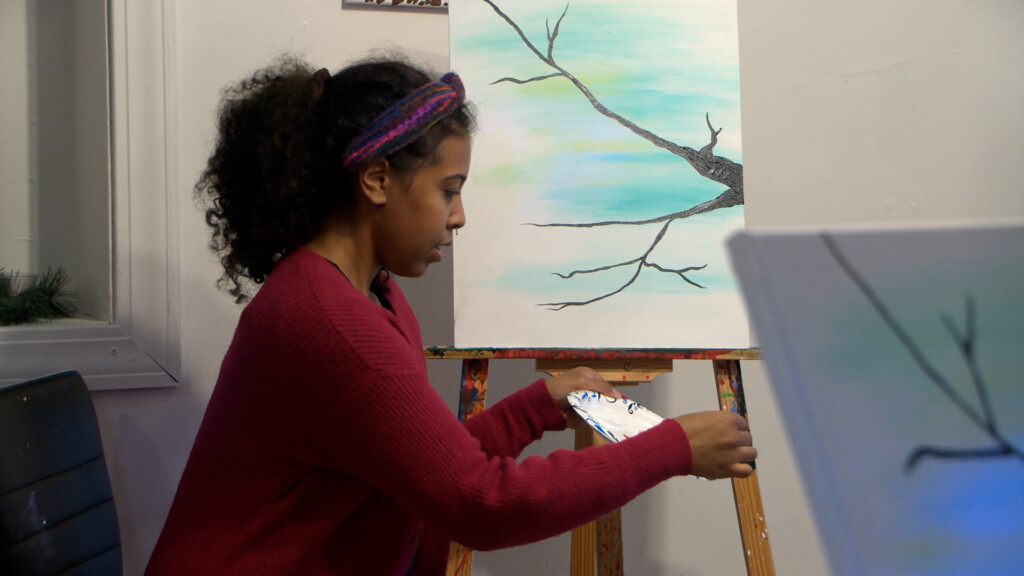 CARBONDALE, Ill. (KBSI) – Marquez Scoggin and his wife Cree Sahidah Glanz share a special bond through art. 
On Sunday, the couple welcomed artists to Blossoming Joy, a paint night at their Project Human X studio. 
Glanz said nights like these are a reflection of their message that art is meant to be unique. 
"Nothing is supposed to be exact or the same," she said. "It's supposed to be your interpretation of the world onto a canvas." 
Scoggin, who had to pull double duty during the class as both instructor and father, said the three s's provide the principles by which he and his wife run the studio. 
"For us, we love to build the self-confidence of everyone that walks through our doors," he said. "Then, skills, people are coming here so they can learn something new, so that's the second s, and the third one is style. We want to respect and give everyone that opportunity to create art in their own style." 
Both husband and wife said sharing this experience with one another makes it even more fulfilling. 
"I just realized we're a mom-and-pop shop," Scoggin said. "I love doing this with my family. I couldn't imagine doing it any other way." 
"It warms me up that we get to do this together, that I found someone that shares the same love," Glanz said. "We both push each other to do great things, and we both really believe in each other. It just feels really organic."