Punxsutawney Phil predicts 6 more weeks of winter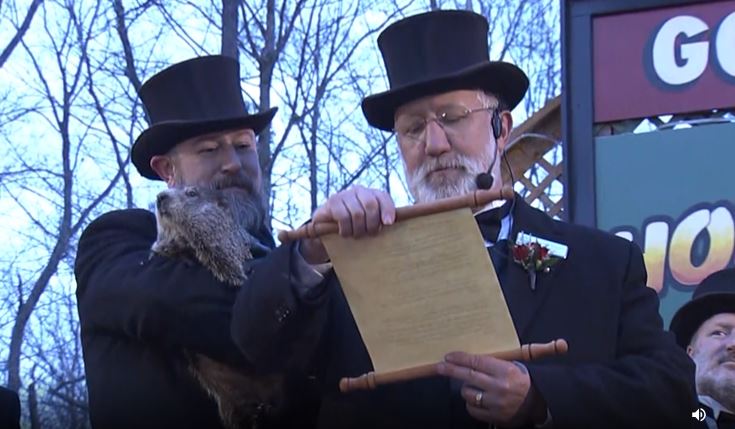 GOBBLER'S KNOB, Penn. (KBSI) – Punxsutawney Phil predicts six more weeks of winter.
The groundhog gave his 136th prediction on Groundhog Day on Wednesday, Feb. 2 in Gobbler's Knob, Pennsylvania.
Punxsutawney, Pennsylvania's most famous resident is Punxsutawney Phil. He has been predicting an early spring or six more weeks of winter for the rest of the country since the late 1880's. Tap here to read Phil's prognostication.
Visit groundhog.org to learn more about The Punxsutawney Groundhog Club.