RECALL ALERT: Dole and Fresh Express recall over 370 salad products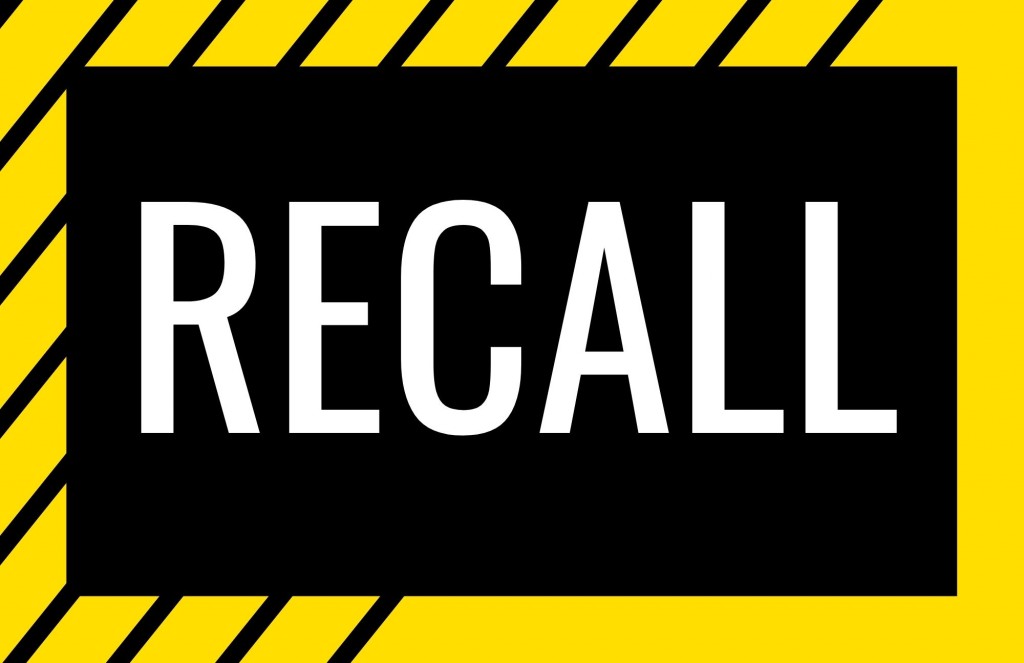 ATLANTA, Ga. (KLKN) – Dole joins Fresh Express in the growing list of recalled bagged salads.  Both brands are being recalled after being linked to two separate Listeria outbreaks, killing a total of three people and infecting 26 as of December 23rd.
Bagged salad being recalled was sold under multiple brands such as Ahold, Dole, Kroger, Lidl, Little Salad Bar, Marketside, Naturally Better, Nature's Promise, and Simply Nature, Fresh Express, Bowl & Basket, Giant Eagle, O Organics, Signature Farms, Weis Fresh from the Field, and Wellsley Farms Organic.
Recalled products include Mixed greens, garden salad, salad kits, bagged spinach, and many more.  Check the lists below for a complete list of recalled salads from Dole and Fresh Express.
Recalled salads were sold throughout 30 states including, AL, AZ, CT, FL, GA, IA, IL, IN, KY, LA, MA, MD, ME, MI, MN, MO, MS, NC, ND, NH, NJ, NY, OH, PA, RI, SC, TN, TX, VA, WI.
No Dole products with production/lot codes beginning with "W" or "B" are included in these voluntary recalls.  In addition, no other Dole products, including "ready-to-eat" salad products, fresh fruit, and field-packed fresh vegetables, are part of these voluntary recalls and are safe to consume.
According to the CDC, Listeria is a type of disease-causing bacteria that can be found in moist environments, soil, water, decaying vegetation, and animals. Listeria can survive and even grow under refrigeration and other food preservation measures.
Eating food contaminated with L. monocytogenes could cause you to develop a disease called listeriosis.
Symptoms for Listeria vary with the severity of the illness and can last from days to several weeks.  Mild symptoms may include fever, muscle aches, nausea, vomiting, and diarrhea.
If a more severe form of listeriosis develops, symptoms may include headache, stiff neck, confusion, loss of balance, and convulsions. Elderly, very young, or immune-compromised patients have a higher chance of dying from the disease.
If you have a recalled product in your refrigerator you should discard the product and call Fresh Express (800) 242 – 5472 for a refund or Dole with any questions at 800-356-3111.
List of recalled salads from Fresh Express:
| | | |
| --- | --- | --- |
| Product | Product Code | UPC Code |
| Bowl & Basket Baby Spinach 16oz | Z324 through Z350 | 041190066360 |
| Bowl & Basket Spring Mix 16oz | Z324 through Z350 | 041190066469 |
| Fresh Express 50/50 Mix 10oz | Z324 through Z350 | 071279275062 |
| Fresh Express 50/50 Mix 5oz | Z324 through Z350 | 071279271033 |
| Fresh Express 5-Lettuce Mix 6oz | Z324 through Z350 | 071279251011 |
| Fresh Express American 11 oz | Z324 through Z350 | 071279241005 |
| Fresh Express America's Fresh 3 Color Deli Cole Slaw 14 oz | Z324 through Z350 | 071279123004 |
| Fresh Express America's Fresh 3 Color Deli Cole Slaw 24 oz | Z324 through Z350 | 071279127019 |
| Fresh Express America's Fresh Old Fashioned Cole Slaw 14oz | Z324 through Z350 | 071279123011 |
| Fresh Express Baby Kale Mix 5 oz | Z324 through Z350 | 071279271224 |
| Fresh Express Baby Spinach 10 oz | Z324 through Z350 | 071279275048 |
| Fresh Express Baby Spinach 20 oz | Z324 through Z350 | 071279271262 |
| Fresh Express Baby Spinach 5 oz | Z324 through Z350 | 071279271002 |
| Fresh Express Caesar Chopped Kit 9.4 oz | Z324 through Z350 | 071279309194 |
| Fresh Express Chopped Kit Asian 12.3 oz | Z324 through Z350 | 071279302027 |
| Fresh Express Chopped Kit Avocado Ranch 12.8 oz | Z324 through Z350 | 071279309439 |
| Fresh Express Chopped Kit Bacon Thousand Island 9.4 oz | Z324 through Z350 | 071279302096 |
| Fresh Express Chopped Kit Bacon&Bleu 10.8 oz | Z324 through Z350 | 071279306063 |
| Fresh Express Chopped Kit Chipotle Cheddar 11.4 oz | Z324 through Z350 | 071279306049 |
| Fresh Express Chopped Kit Pomegranate 10.3oz | Z324 through Z350 | 071279309101 |
| Fresh Express Chopped Kit Poppyseed 11.7oz | Z324 through Z350 | 071279309118 |
| Fresh Express Chopped Kit Southwest 11.5 oz | Z324 through Z350 | 071279306025 |
| Fresh Express Chopped Kit Sunflower Crisp 11.1oz | Z324 through Z350 | 071279309064 |
| Fresh Express Chopped Kit Sweet Kale 10.9oz | Z324 through Z350 | 071279306056 |
| Fresh Express Chopped Kit Thai 'N" Cashews 11.7 oz | Z324 through Z350 | 071279309248 |
| Fresh Express Chopped Romaine Club Size! 32oz | Z324 through Z350 | 071279261003 |
| Fresh Express Fancy Greens 7 oz | Z324 through Z350 | 071279232010 |
| Fresh Express Farmer's Garden 9 oz | Z324 through Z350 | 071279281025 |
| Fresh Express Garden Jardin Shreds Iceberg 8 oz | Z324 through Z350 | 071279107080 |
| Fresh Express Garden Shreds Green Leaf 4.5oz | Z324 through Z350 | 071279151021 |
| Fresh Express Garden Shreds Iceberg | Z324 through Z350 | 071279151014 |
| Fresh Express Garden Shreds Iceberg 14oz | Z324 through Z350 | 071279152004 |
| Fresh Express Gourmet Café Creative Classics Chicken Caesar 5.75 oz | Z324 through Z350 | 071279407074 |
| Fresh Express Gourmet Cafe Santa Fe Greek 5.23 oz | Z324 through Z350 | 071279407135 |
| Fresh Express Green & Crisp 11oz | Z324 through Z350 | 071279108049 |
| Fresh Express Hearts of Romaine 18oz | Z324 through Z350 | 071279262017 |
| Fresh Express Hearts of Romaine 9oz | Z324 through Z350 | 071279261027 |
| Fresh Express Iceberg Garden – Jardin Iceberg 12 oz | Z324 through Z350 | 071279104126 |
| Fresh Express Iceberg Garden – Jardin Iceberg 24 oz | Z324 through Z350 | 071279104133 |
| Fresh Express Iceberg Garden – Lechuga Repollo 12 oz | Z324 through Z350 | 071279103020 |
| Fresh Express Iceberg Garden – Lechuga Repollo 24 oz | Z324 through Z350 | 071279104119 |
| Fresh Express Iceberg Garden – Lechuga Repollo 3 lb | Z324 through Z350 | 071279106014 |
| Fresh Express Italian 9oz | Z324 through Z350 | 071279211008 |
| Fresh Express Kit Bacon Caesar 10.3 oz | Z324 through Z350 | 071279301082 |
| Fresh Express Kit Caesar – Cesar 9.8 oz | Z324 through Z350 | 071279301006 |
| Fresh Express Kit Caesar Family Size 19.5 oz | Z324 through Z350 | 071279310053 |
| Fresh Express Kit Caesar Lite 9.8oz | Z324 through Z350 | 071279301013 |
| Fresh Express Kit Caesar Supreme 10.5oz | Z324 through Z350 | 071279301044 |
| Fresh Express Kit Italian Balsamic 10.5oz | Z324 through Z350 | 071279302072 |
| Fresh Express Kit Parisienne Supreme 16 oz | Z324 through Z350 | 071279310022 |
| Fresh Express Kit Pear Gorgonzola 6.7oz | Z324 through Z350 | 071279309019 |
| Fresh Express Kit Spinach & Bacon 10.2oz | Z324 through Z350 | 071279302102 |
| Fresh Express Kit Spinach & Bacon 7.7oz | Z324 through Z350 | 071279302089 |
| Fresh Express Leafy Green Romaine 9oz | Z324 through Z350 | 071279261126 |
| Fresh Express Lettuce Trio – Lechuga Trio 9oz | Z324 through Z350 | 071279108094 |
| Fresh Express Organic Baby Arugula 5oz | Z324 through Z350 | 071279780030 |
| Fresh Express Organic Baby Kale 5oz | Z324 through Z350 | 071279780191 |
| Fresh Express Organic Baby Romaine 5oz | Z324 through Z350 | 071279780054 |
| Fresh Express Organic Baby Spinach 10oz | Z324 through Z350 | 071279785028 |
| Fresh Express Organic Baby Spinach 16oz | Z324 through Z350 | 071279785059 |
| Fresh Express Organic Baby Spinach 5oz | Z324 through Z350 | 071279780023 |
| Fresh Express Organic Salad Kit Classic Caesar 9.8oz | Z324 through Z350 | 071279787015 |
| Fresh Express Organic Salad Kit Sweet Dijon Onion 7.6 oz | Z324 through Z350 | 071279787039 |
| Fresh Express Organic Salad Mix 50/50 Mix 16oz | Z324 through Z350 | 071279785073 |
| Fresh Express Organic Salad Mix 50/50 Mix 5oz | Z324 through Z350 | 071279780085 |
| Fresh Express Organic Salad Mix Baby Sweet Lettuce 5oz | Z324 through Z350 | 071279780092 |
| Fresh Express Organic Salad Mix Fresh Herb Mix 5oz | Z324 through Z350 | 071279780047 |
| Fresh Express Organic Salad Mix Spring Mix 10oz | Z324 through Z350 | 071279785011 |
| Fresh Express Organic Salad Mix Spring Mix 16oz | Z324 through Z350 | 071279785042 |
| Fresh Express Organic Salad Mix Spring Mix 5oz | Z324 through Z350 | 071279780016 |
| Fresh Express Organic Salad Mix Super Greens 5oz | Z324 through Z350 | 071279780207 |
| Fresh Express Premium Romaine – Lechuga Romana Especial 9oz | Z324 through Z350 | 071279108087 |
| Fresh Express Premium Slaw Salad Kit – Asian Avocado 9.7 oz | Z324 through Z350 | 071279126043 |
| Fresh Express Premium Slaw Salad Kit – Honey Pecan 9.3oz | Z324 through Z350 | 071279126036 |
| Fresh Express Shreds Iceberg 8 oz | Z324 through Z350 | 071279151014 |
| Fresh Express Spinach & Arugula 5oz | Z324 through Z350 | 071279271194 |
| Fresh Express Spinach 16oz | Z324 through Z350 | 071279785165 |
| Fresh Express Spinach 8oz | Z324 through Z350 | 071279132044 |
| Fresh Express Spring Mix 10oz | Z324 through Z350 | 071279275031 |
| Fresh Express Spring Mix 5oz | Z324 through Z350 | 071279231006 |
| Fresh Express Sweet & Crunchy 5oz | Z324 through Z350 | 071279271187 |
| Fresh Express Sweet Butter 6oz | Z324 through Z350 | 071279221038 |
| Fresh Express Sweet Hearts 9oz | Z324 through Z350 | 071279221052 |
| Fresh Express Twisted Caesar Chopped Salad Kit Asian Caesar 9.6 oz | Z324 through Z350 | 071279309231 |
| Fresh Express Twisted Caesar Chopped Salad Kit Asian Caesar 9.6oz | Z324 through Z350 | 071279302126 |
| Fresh Express Twisted Caesar Chopped Salad Kit Avocado Caesar 9.7 oz | Z324 through Z350 | 071279309217 |
| Fresh Express Twisted Caesar Chopped Salad Kit Caesar 9.4oz | Z324 through Z350 | 071279302119 |
| Fresh Express Twisted Caesar Chopped Salad Kit Greek Caesar 9.3oz | Z324 through Z350 | 071279309224 |
| Fresh Express Veggie Lover's 11 oz | Z324 through Z350 | 071279281063 |
| Fresh Express Veggie Lover's 11oz | Z324 through Z350 | 071279281001 |
| Fresh Express Veggie Spring Mix 7oz | Z324 through Z350 | 071279281049 |
| Giant Eagle American 11 oz | Z324 through Z350 | 003003492310 |
| Giant Eagle American 24 oz | Z324 through Z350 | 003003493037 |
| Giant Eagle Angel Hair Slaw 10 oz | Z324 through Z350 | 003003492317 |
| Giant Eagle Avocado Chopped Kit 7oz | Z324 through Z350 | 003003494286 |
| Giant Eagle Baby Spinach 10 oz | Z324 through Z350 | 003003492327 |
| Giant Eagle Baby Spinach 5 oz | Z324 through Z350 | 003003492313 |
| Giant Eagle Bacon Caesar 10.3 oz | Z324 through Z350 | 030034923365 |
| Giant Eagle Caesar Supreme 10.5 oz | Z324 through Z350 | 030034923358 |
| Giant Eagle Caesarlite Salad 9.8 oz | Z324 through Z350 | 030034923341 |
| Giant Eagle Chopped Asian Style 12 oz | Z324 through Z350 | 030034923310 |
| Giant Eagle Chopped Avocado Ranch Salad Kit 12.8 oz | Z324 through Z350 | 030034939441 |
| Giant Eagle Chopped Caesar 10.4 oz | Z324 through Z350 | 030034923402 |
| Giant Eagle Chopped Chipotle Cheddar 11.4 oz | Z324 through Z350 | 030034923389 |
| Giant Eagle Chopped Southwest Style 11.5 oz | Z324 through Z350 | 030034923327 |
| Giant Eagle Chopped Sunflower Crisp 11.1 oz | Z324 through Z350 | 030034923396 |
| Giant Eagle Chopped Sweet Kale 11.9 oz | Z324 through Z350 | 030034923297 |
| Giant Eagle Coleslaw 16 oz | Z324 through Z350 | 003003492309 |
| Giant Eagle Fancy Greens 7oz | Z324 through Z350 | 003003494283 |
| Giant Eagle Garden Salad 12 oz | Z324 through Z350 | 003003492319 |
| Giant Eagle Hearts of Romaine 9 oz | Z324 through Z350 | 003003492312 |
| Giant Eagle Italian 9 oz | Z324 through Z350 | 003003492311 |
| Giant Eagle Juicing Greens 11 oz | Z324 through Z350 | 003003492321 |
| Giant Eagle Leafy Romaine 9 oz | Z324 through Z350 | 003003492324 |
| Giant Eagle Pomegranate Chopped Kit 10.3 oz | Z324 through Z350 | 003003494284 |
| Giant Eagle Romaine Garden Salad 12 oz | Z324 through Z350 | 003003492316 |
| Giant Eagle Shredded Lettuce 16 oz | Z324 through Z350 | 003003492320 |
| Giant Eagle Shredded Lettuce 8 oz | Z324 through Z350 | 003003492315 |
| Giant Eagle Spinach 16 oz | Z324 through Z350 | 003003492308 |
| Giant Eagle Spinach 8 oz | Z324 through Z350 | 003003492348 |
| Giant Eagle Spring Mix + Spinach 5 oz | Z324 through Z350 | 003003492325 |
| Giant Eagle Spring Mix 5 oz | Z324 through Z350 | 003003492323 |
| Giant Eagle Sweet & Crunchy 5 oz | Z324 through Z350 | 003003492326 |
| Giant Eagle Sweet Butter 6 oz | Z324 through Z350 | 003003492307 |
| Giant Eagle Sweet Hearts 9 oz | Z324 through Z350 | 003003492322 |
| Giant Eagle Veggie Lovers 11 oz | Z324 through Z350 | 003003492328 |
| Little Salad Bar Asian Chopped Salad Kit 12.3 | Z324 through Z350 | 099100086960 |
| Little Salad Bar Avocado Ranch Chopped Salad Kit 13.2 oz | Z324 through Z350 | 099100219542 |
| Little Salad Bar Caesar Chopped Salad Kit 10.5oz | Z324 through Z350 | 099100263934 |
| Little Salad Bar Caesar Salad Kit 10.5 oz | Z324 through Z350 | 099100086991 |
| Little Salad Bar Chef Salad 6.2oz | Z324 through Z350 | 099100107368 |
| Little Salad Bar Chicken Caesar Salad 8.75oz | Z324 through Z350 | 099100096068 |
| Little Salad Bar Classic Coleslaw 14oz | Z324 through Z350 | 409910021843 |
| Little Salad Bar Cranberry Walnut Salad 4.5oz | Z324 through Z350 | 099100096174 |
| Little Salad Bar Garden Salad 12oz | Z324 through Z350 | 099100082979 |
| Little Salad Bar Italian Salad 9oz | Z324 through Z350 | 099100083181 |
| Little Salad Bar Santa Fe Style Salad 7oz | Z324 through Z350 | 099100096143 |
| Little Salad Bar Southwest Chopped Salad Kit 12 oz | Z324 through Z350 | 099100087028 |
| Little Salad Bar Spinach 8 oz | Z324 through Z350 | 099100083419 |
| Little Salad Bar Spring Mix 5 oz | Z324 through Z350 | 099100083495 |
| Little Salad Bar Sunflower Chopped Salad Kit 11.3 oz | Z324 through Z350 | 099100087905 |
| Little Salad Bar Sweet Butter 6 oz | Z324 through Z350 | 099100083037 |
| Little Salad Bar Sweet Kale Chopped Salad Kit 12.2 oz | Z324 through Z350 | 099100083549 |
| Market District Ultimate Kale Caesar Salad Kit 8.5 oz | Z324 through Z350 | 030034939724 |
| Marketside Angel Hair Coleslaw 10oz | Z324 through Z350 | 681131387491 |
| Marketside Baby Greens Salad 6oz | Z324 through Z350 | 081131355023 |
| Marketside Baby Spinach 11oz | Z324 through Z350 | 681131090254 |
| Marketside Baby Spinach 6oz | Z324 through Z350 | 681131027908 |
| Marketside Bacon Caesar Salad Kit 14.6oz | Z324 through Z350 | 681131387354 |
| Marketside Butter Lettuce Salad 6oz | Z324 through Z350 | 681131027861 |
| Marketside Caesar Salad Kit 14.5oz | Z324 through Z350 | 681131387446 |
| Marketside Chopped Romaine Mix 9oz | Z324 through Z350 | 681131221412 |
| Marketside Chopped Salad Kit Asian 13.6oz | Z324 through Z350 | 081131305158 |
| Marketside Chopped Salad Kit Avocado Ranch 12.3oz | Z324 through Z350 | 081131305134 |
| Marketside Chopped Salad Kit Bacon Ranch Crunch 12.8oz | Z324 through Z350 | 081131305448 |
| Marketside Chopped Salad Kit Caesar 11.3oz | Z324 through Z350 | 681131148320 |
| Marketside Chopped Salad Kit Cherry Almond Gorgonzola 13.7oz | Z324 through Z350 | 081131305165 |
| Marketside Chopped Salad Kit Kale Pecan Cranberry 9.5oz | Z324 through Z350 | 681131221320 |
| Marketside Chopped Salad Kit Southwest 13.4oz | Z324 through Z350 | 081131305127 |
| Marketside Chopped Salad Kit Sunflower Bacon Crunch 13.8oz | Z324 through Z350 | 081131305141 |
| Marketside Classic Iceberg Salad 12oz | Z324 through Z350 | 681131328944 |
| Marketside Classic Iceberg Salad 24oz | Z324 through Z350 | 681131328951 |
| Marketside Crisp Greens 12oz | Z324 through Z350 | 081131355030 |
| Marketside Family Size Caesar Salad Kit 22.3oz | Z324 through Z350 | 681131387460 |
| Marketside Family Size Sunflower Bacon Crunch Chopped Salad Kit 22.3oz | Z324 through Z350 | 081131377346 |
| Marketside Fresh Spinach 10oz | Z324 through Z350 | 681131329460 |
| Marketside Hearts of Romaine 10oz | Z324 through Z350 | 068113102783 |
| Marketside Leafy Romaine 9oz | Z324 through Z350 | 681131027816 |
| Marketside Organic Baby Arugula & Baby Spinach 5oz | Z324 through Z350 | 681131532082 |
| Marketside Organic Baby Arugula 5oz | Z324 through Z350 | 068113122173 |
| Marketside Organic Baby Spinach & Baby Kale Mix 5oz | Z324 through Z350 | 681131221290 |
| Marketside Organic Baby Spinach 16oz | Z324 through Z350 | 681131085731 |
| Marketside Organic Baby Spinach 5oz | Z324 through Z350 | 681131328982 |
| Marketside Organic Spinach & Spring Mix 16oz | Z324 through Z350 | 081131354781 |
| Marketside Organic Spinach & Spring Mix 5.5oz | Z324 through Z350 | 081131354798 |
| Marketside Organic Spring Mix 16oz | Z324 through Z350 | 081131354767 |
| Marketside Organic Spring Mix 5oz | Z324 through Z350 | 081131354774 |
| Marketside Premium Romaine Salad 18oz | Z324 through Z350 | 681131388078 |
| Marketside Premium Romaine Salad 9oz | Z324 through Z350 | 681131387538 |
| Marketside Shredded Iceberg Lettuce 16oz | Z324 through Z350 | 681131532099 |
| Marketside Shredded Iceberg Lettuce 8oz | Z324 through Z350 | 681131328968 |
| Marketside Spinach & Spring Mix 11oz | Z324 through Z350 | 081131355016 |
| Marketside Spring Mix 11oz | Z324 through Z350 | 081131355009 |
| Marketside Spring Mix 5oz | Z324 through Z350 | 081131354996 |
| Marketside Tri-Color Cole Slaw 16oz | Z324 through Z350 | 681131387484 |
| O Organics Organic Baby Arugula 16oz | Z324 through Z350 | 007989340944 |
| O Organics Organic Baby Arugula 5oz | Z324 through Z350 | 007989340883 |
| O Organics Organic Baby Kale 5oz | Z324 through Z350 | 007989340916 |
| O Organics Organic Baby Spinach 16oz | Z324 through Z350 | 007989340857 |
| O Organics Organic Baby Spinach 5oz | Z324 through Z350 | 007989340852 |
| O Organics Organic Half & Half Blend 16oz | Z324 through Z350 | 007989340915 |
| O Organics Organic Half & Half Blend 5oz | Z324 through Z350 | 007989340910 |
| O Organics Organic Spring Mix 16oz | Z324 through Z350 | 007989340856 |
| O Organics Organic Super Greens Blend 5oz | Z324 through Z350 | 007989340941 |
| O Organics Spring Mix 5oz | Z324 through Z350 | 079893408538 |
| Signature Farms 50 -50 Mix 5oz | Z324 through Z350 | 002113014670 |
| Signature Farms 50/50 Mix 10oz | Z324 through Z350 | 002113041918 |
| Signature Farms Baby Spinach 10oz | Z324 through Z350 | 002113041919 |
| Signature Farms Baby Spinach 5oz | Z324 through Z350 | 002113014669 |
| Signature Farms Baby Spring Mix 5oz | Z324 through Z350 | 021130146680 |
| Signature Farms Coleslaw 3 Color 14oz | Z324 through Z350 | 021130111961 |
| Signature Farms Garden Salad 12oz | Z324 through Z350 | 002113098135 |
| Signature Farms Green & Crisp 11oz | Z324 through Z350 | 021130419128 |
| Signature Farms Lettuce Shreds 8oz | Z324 through Z350 | 021130112180 |
| Signature Farms Premium Romaine 9oz | Z324 through Z350 | 021130419166 |
| Signature Farms Spinach 8oz | Z324 through Z350 | 002113098134 |
| Signature Farms Spring Mix 10oz | Z324 through Z350 | 021130419173 |
| Signature Farms Sweet & Crunchy 5oz | Z324 through Z350 | 002113014671 |
| Simply Nature Organic Baby Spinach & Arugula Mix 5oz | Z324 through Z350 | 099100087974 |
| Simply Nature Organic Baby Spinach 5oz | Z324 through Z350 | 099100088551 |
| Simply Nature Organic Chopped Kale 12oz | Z324 through Z350 | 099100088735 |
| Simply Nature Organic Mixed Greens 5oz | Z324 through Z350 | 099100088049 |
| Simply Nature Organic Spring Mix 16oz | Z324 through Z350 | 099100088612 |
| Weis Fresh From the Field 50-50 Salad Mix 5oz | Z324 through Z350 | 041497067756 |
| Weis Fresh From the Field Baby Spinach 5oz | Z324 through Z350 | 041497067763 |
| Weis Fresh From the Field Baby Sweet Lettuce 5oz | Z324 through Z350 | 041497067824 |
| Weis Fresh From the Field Spinach & Arugula 5oz | Z324 through Z350 | 041497076192 |
| Weis Fresh From the Field Spring Mix 5oz | Z324 through Z350 | 041497067770 |
| Wellsley Farms Organic 50-50 Mix 16oz | Z324 through Z350 | 088867009193 |
| Wellsley Farms Organic Arugula 5oz | Z324 through Z350 | 088867006716 |
| Wellsley Farms Organic Baby Spinach 16oz | Z324 through Z350 | 088867006711 |
| Wellsley Farms Organic Herb Mix 5oz | Z324 through Z350 | 088867009195 |
| Wellsley Farms Organic Lettuce Blend 16oz | Z324 through Z350 | 088867009194 |
| Wellsley Farms Organic Spring Mix 16oz | Z324 through Z350 | 088867009192 |
| Wellsley Farms Organic Super Greens 16oz | Z324 through Z350 | 088867006714 |
List of salads recalled from Dole:
| | |
| --- | --- |
| Production Description | Product UPC |
| Ahold 10oz Chopped Romaine | 688267011085 |
| Ahold 12oz American Blend | 688267011535 |
| Ahold 12oz Garden Salad Mix | 688267184437 |
| Ahold 32oz Garden Salad | 688267011610 |
| Ahold 5oz 50/50 Spinach & Spring Mix | 688267176524 |
| Ahold 5oz Arugula | 688267011559 |
| Ahold 5oz Spring Mix | 688267011191 |
| Ahold 6oz Baby Spinach Bag | 688267010965 |
| Ahold 7oz Butter Blend | 688267011436 |
| Ahold 8oz Italian House Blend | 688267011627 |
| Dole 10.2oz Chopped Bacon Caesar | 071430000892 |
| Dole 10.6oz Chopped Greek | 071430000885 |
| Dole 10.7oz Chopped Fiesta Lime Kit | 071430000991 |
| Dole 10.8oz Chop Caesar Kit | 071430000847 |
| Dole 10oz 50/50 Spinach & Spring Mix Blend Clamshell | 071430010983 |
| Dole 10oz Angel Hair Coleslaw | 071430009741 |
| Dole 10oz Baby Spinach Clamshell | 071430000168 |
| Dole 10oz Caesar Kit | 071430008065 |
| Dole 10oz Light Caesar Kit US | 071430009253 |
| Dole 10oz Shredded Carrot | 071430000281 |
| Dole 10oz Spring Mix Clamshell | 071430000137 |
| Dole 10oz Very Veggie | 071430010082 |
| Dole 11.3oz Chop Avocado Ranch Kit | 01430000915 |
| Dole 11.3oz Chop Avocado Ranch Kit | 071430000915 |
| Dole 11.3oz Ultimate Caesar Kit | 071430017029 |
| Dole 11.5 oz Creamy Coleslaw Kit | 071430017173 |
| Dole 11oz Greener Selection | 071430009659 |
| Dole 12.1oz Buffalo Ranch Chopped Kit | 071430000946 |
| Dole 12.2oz Chopped Applewood Bacon Kit | 071430001011 |
| Dole 12.2oz Chopped Sunflower Crunch Kit | 071430000342 |
| Dole 12.9oz Bacon & Bleu Chopped Kit | 071430000304 |
| Dole 12.9oz Chipotle and Cheddar Chopped Kit | 071430000311 |
| Dole 12oz American Blend | 071430009338 |
| Dole 12oz Garden Salad | 071430011355 |
| Dole 12oz Premium Sweet Kale Kit | 071430000809 |
| Dole 13 oz BBQ Ranch Chopped Kit | 071430000298 |
| Dole 13.25oz Country Ranch | 071430017302 |
| Dole 13.6oz Sesame Asian Chopped Kit | 071430000359 |
| Dole 13.6oz Sunflower Crunch Chopped Kit | 071430000342 |
| Dole 13oz Endless Summer Kit | 071430010730 |
| Dole 13oz Southwest Kit | 071430017012 |
| Dole 14oz Coleslaw | 071430010662 |
| Dole 14oz Southern Slaw | 071430010365 |
| Dole 15.5oz Family Ultimate Caesar | 071430000830 |
| Dole 15oz Family Classic Romaine | 071430010372 |
| Dole 24oz Garden Salad | 071430011362 |
| Dole 2lb Chopped Romaine | 071430009512 |
| Dole 5.5oz Baby Spinach | 071430009642 |
| Dole 5oz 50/50 Spinach & Spring Mix Blend | 071430010976 |
| Dole 5oz Arugula | 071430010723 |
| Dole 5oz Organic Spring Mix Clamshell | 071430846254 |
| Dole 5oz Spring Mix | 071430009437 |
| Dole 6 oz Butter Bliss | 071430010709 |
| Dole 6.9oz Blueberry Bliss Salad Kit | 071430010495 |
| Dole 7oz Field Greens | 071430009611 |
| Dole 8.3oz Spinach Miso Crunch Kit | 071430010532 |
| Dole 8oz Shredded Lettuce | 071430010655 |
| Dole 8oz Spinach | 071430009765 |
| Dole 9.0oz Premium Romaine | 071430009109 |
| Dole 9.1oz Peppercorn Ranch Chopped Kit | 071430000939 |
| Dole 9.8oz Chopped Teriyaki Pineapple Kit | 071430001004 |
| Dole 9oz Classic Romaine | 071430010693 |
| Dole 9oz Hearts of Romaine | 071430009567 |
| Kroger 10oz Hearts of Romaine | 011110910448 |
| Kroger 10oz Baby Spinach Clamshell | 011110910509 |
| Kroger 10oz Italian Blend | 011110910455 |
| Kroger 10oz Leafy Romaine | 011110910462 |
| Kroger 10oz Premium Romaine Blend | 011110910387 |
| Kroger 10oz Spring Mix Clamshell | 011110910523 |
| Kroger 10oz Tender Spinach (Teen) | 011110916495 |
| Kroger 12oz Garden Salad | 011110910363 |
| Kroger 12oz Veggie Blend | 011110910486 |
| Kroger 16oz Organic Spring Mix Clamshell | 111110911308 |
| Kroger 1lb Organic Baby Spinach Clamshell | 111110911513 |
| Kroger 24oz Garden Salad | 011110910370 |
| Kroger 4.5oz Shredded Green Leaf | 011110061065 |
| Kroger 5.5oz 50/50 Mix Clamshell | 011110910530 |
| Kroger 5oz Chopped Kale | 011110221490 |
| Kroger 5oz Organic Baby Arugula Clamshell | 111110911506 |
| Kroger 5oz Organic Baby Kale Clamshell | 111110917270 |
| Kroger 5oz Organic Baby Romaine Blend Clamshell | 111110911278 |
| Kroger 5oz Organic Baby Spinach Clamshell | 111110911285 |
| Kroger 5oz Organic Power Greens Clamshell | 111110917331 |
| Kroger 5oz Organic Spring Mix Clamshell | 111110911315 |
| Kroger 5oz Spring Mix Clamshell | 011110910516 |
| Kroger 6oz Baby Spinach Clamshell | 011110910493 |
| Kroger 8oz Field Greens | 011110910424 |
| Kroger 8oz Shredded Romaine | 011110221483 |
| Lidl 10oz Caesar Kit | 20737740 |
| Lidl 11oz 50/50Baby Spinach/Spring Mix Blend Clamshell | 4056489503576 |
| Lidl 11oz Baby Spinach Clamshell | 4056489503552 |
| Lidl 11oz Spring Mix Clamshell | 4056489503569 |
| Lidl 12oz American | 4056489210511 |
| Lidl 12oz Garden Salad | 20737726 |
| Lidl 12oz Sesame Asian Chopped Kit | 4056489210450 |
| Lidl 14oz Coleslaw | 4056489151265 |
| Lidl 16oz Baby Spinach Clamshell | 4056489210542 |
| Lidl 5oz Baby Arugula | 4056489210535 |
| Lidl 5oz Spring Mix | 20737702 |
| Lidl 6oz Baby Spinach | 20737696 |
| Lidl 8oz Shred Lettuce | 4056489151272 |
| Lidl 8oz Teen Spinach | 20269845 |
| Lidl 9oz Italian Blend | 20737733 |
| Little Salad Bar 10.65oz Caesar Kit | 4099100263923 |
| Little Salad Bar 10oz Caesar Kit | 4099100087000 |
| Little Salad Bar 11.5oz Chopped Avocado Ranch Kit | 4099100219555 |
| Little Salad Bar 12oz Chop Sunflower Crunch Kit | 4099100087925 |
| Little Salad Bar 12oz Chopped Asian Kit | 4099100086973 |
| Little Salad Bar 12oz Chopped Southwest Kit | 4099100087031 |
| Little Salad Bar 12oz Chopped Sweet Kale Kit | 4099100083552 |
| Little Salad Bar 12oz Garden Salad | 4099100082982 |
| Little Salad Bar 14oz Coleslaw | 4099100154887 |
| Little Salad Bar 5oz Spring Mix | 4099100083507 |
| Little Salad Bar 6oz Butter Lettuce | 4099100083064 |
| Little Salad Bar 8oz Shredded Lettuce | 4099100087963 |
| Little Salad Bar 8oz Spinach | 4099100083453 |
| Little Salad Bar 9oz Italian Blend | 4099100083194 |
| Marketside 10oz Angel Hair Coleslaw | 681131387491 |
| Marketside 10oz Leafy Romaine Salad | 681131027816 |
| Marketside 10oz Premium Hearts of Romaine Salad | 681131027830 |
| Marketside 10oz Spinach | 681131329460 |
| Marketside 11.3oz Chopped Caesar Kit | 681131148320 |
| Marketside 11oz 50-50 Spinach & Spring Mix Blend Clamshell | 681131355018 |
| Marketside 11oz Baby Spinach Clamshell | 681131090254 |
| Marketside 11oz Spring Mix w/ Greenleaf Clamshell | 681131355001 |
| Marketside 12.3oz Chopped Avocado Ranch Kit | 681131305136 |
| Marketside 12oz Classic Iceberg | 681131328944 |
| Marketside 12oz Crisp Greens | 681131355032 |
| Marketside 13.4oz Chopped Southwest Kit | 681131305129 |
| Marketside 13.7oz Asian Chopped Kit | 681131305150 |
| Marketside 13.8oz Cherry Almond Gorgonzola Chop Kit | 681131305167 |
| Marketside 13.8oz Sunflower Bacon Kit | 681131305143 |
| Marketside 14.6oz Bacon Caesar Kit | 681131387354 |
| Marketside 15oz Caesar Kit | 681131387446 |
| Marketside 16oz Organic 50-50 Spinach & Spring Mix Clamshell | 681131354783 |
| Marketside 16oz Organic Baby Spinach Clamshell | 681131085731 |
| Marketside 16oz Organic Spring Mix Clamshell | 681131354769 |
| Marketside 16oz Shredded Iceberg | 681131532099 |
| Marketside 16oz Tri-Color Coleslaw | 681131387484 |
| Marketside 18oz Premium Romaine Salad | 681131388078 |
| Marketside 22.2oz Family Sunflower Bacon Chopped Kit | 681131377348 |
| Marketside 23.5oz Family Caesar Kit | 681131387460 |
| Marketside 24oz Classic Iceberg Salad | 681131328951 |
| Marketside 5.5oz Organic 50-50 Spinach & Spring Mix Clamshell | 681131354790 |
| Marketside 5oz Organic Arugula Clamshell | 681131221733 |
| Marketside 5oz Organic Baby Spinach & Baby Kale Clamshell | 681131221290 |
| Marketside 5oz Organic Baby Spinach Clamshell | 681131328982 |
| Marketside 5oz Organic Spinach Arugula Blend Clamshell | 681131532082 |
| Marketside 5oz Organic Spring Mix Clamshell | 681131354776 |
| Marketside 5oz Spring Mix | 681131354998 |
| Marketside 6 oz Butter Blend Salad | 681131027861 |
| Marketside 6oz Baby Greens | 681131355025 |
| Marketside 6oz Baby Spinach | 681131027908 |
| Marketside 8oz Bacon Ranch Crunch Kit | 681131305440 |
| Marketside 8oz Shredded Iceberg | 681131328968 |
| Marketside 9.5oz Kale Pecan Cranberry Chopped Kit | 681131221320 |
| Marketside 9oz Chopped Romaine Mix | 681131221412 |
| Marketside 9oz Premium Romaine Salad | 681131387538 |
| Naturally Better 16oz Organic 50-50 Spinach & Spring Mix Clamshell | 607880203431 |
| Naturally Better 16oz Organic Baby Spinach Clamshell | 607880203417 |
| Naturally Better 16oz Organic Spring Mix Clamshell | 607880203424 |
| Naturally Better 5oz Organic 50-50 Spinach & Spring Mix Clamshell | 607880203363 |
| Naturally Better 5oz Organic Arugula Clamshell | 607880203394 |
| Naturally Better 5oz Organic Baby Romaine Clamshell | 607880203400 |
| Naturally Better 5oz Organic Baby Spinach Clamshell | 607880203370 |
| Naturally Better 5oz Organic Spring Mix Clamshell | 607880203387 |
| Natures Promise 10oz Organic Baby Spinach Clamshell | 688267548864 |
| Natures Promise 10oz Organic Spring Mix Clamshell | 688267548871 |
| Natures Promise 5oz Organic 50-50 Spinach & Spring Mix Clamshell | 688267154560 |
| Nature's Promise 5oz Organic Baby Arugula Clamshell | 688267154478 |
| Nature's Promise 5oz Organic Baby Kale Clamshell | 688267154492 |
| Nature's Promise 5oz Organic Baby Romaine Clamshell | 688267154485 |
| Natures Promise 5oz Organic Baby Spring Mix Clamshell | 688267154546 |
| Simply Nature 16oz Organic Spring Mix Clamshell | 4099100088632 |
| Simply Nature 5oz Organic Baby Spinach and Arugula Clamshell | 4099100087994 |
| Simply Nature 5oz Organic Baby Spinach Clamshell | 4099100088564 |
| Simply Nature 5oz Organic Mixed Greens Clamshell | 4099100088069 |