School surprises healthcare workers with artwork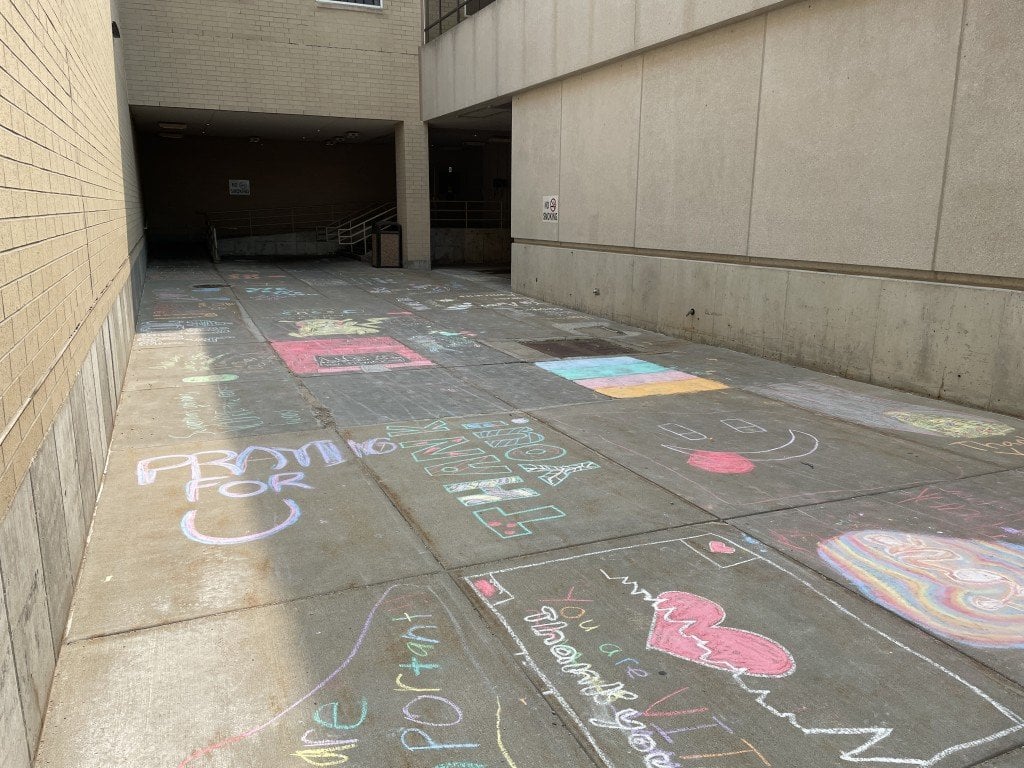 LINCOLN, Neb. (KLKN) – Healthcare workers were surprised to find chalk-art covered concrete when they walked outside of CHI Health St. Elizabeth Friday morning.
College View Academy middle school surprised healthcare workers by decorating concrete around the hospital with positive and encouraging messages for the healthcare workers.
Kaelee Stone, an ICU nurse at CHI Health St. Elizabeth, was one of the healthcare workers who appreciated the support from the local middle school.
"Our nurses are tired and exhausted and this is just really exciting for them to see that the community is still supporting us," said Stone.
This artwork gives the healthcare workers an extra boost of energy during their long days as they work through the COVID-19 pandemic.
Messages left by the students includes words of encouragement, and colorful artwork portraying the healthcare workers as superheroes with messages like, "not all superheroes wear capes, you are our heroes."
"It's so colorful and I think its just what healthcare workers have to hold onto right now, it's that extra hope that there is a light at the end of the tunnel, there's a vaccine and people can do their part to help."