SEMO's women's tennis team members receive OVC championship rings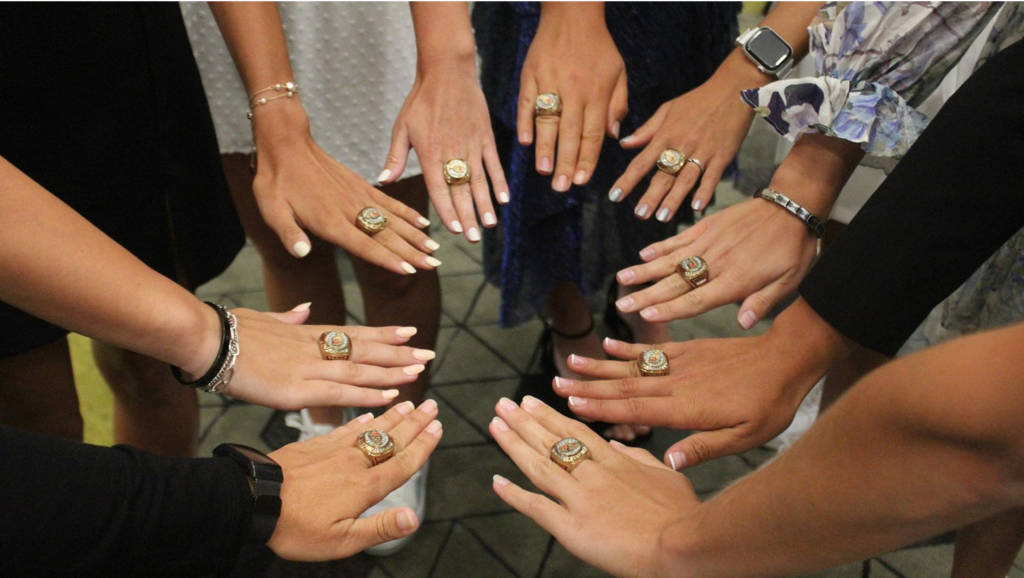 CAPE GIRARDEAU, Mo. (KBSI) – Southeast Missouri's women's tennis team received its 2023 Ohio Valley Conference championship rings during a banquet and ceremony.
For the second straight season SEMO Women's Tennis won the OVC Tournament which advances the team to the NCAA Tournament.
Throughout the 2023 campaign SEMO had a record of 17-3 and undefeated 5-0 mark in OVC action. They also had eight shutout victories, tied a single-season program record in victories and put together a program record 16-match winning streak, according to SEMO.
The Women's Tennis team had the most All-OVC honorees in a season. Daniela Hlacikova was named OVC Player of the Year and earned First-Team accolades. Romana Tarajova and Ksenia Shikanova were first team selections, while Viviam Lai and Teona Velkoska earned second team laurels.
The 2023 season was the team's best since SEMO began women's tennis in 1991-92, according to SEMO.