September Shopapalooza brings more than 100 small businesses to Marion Pavillion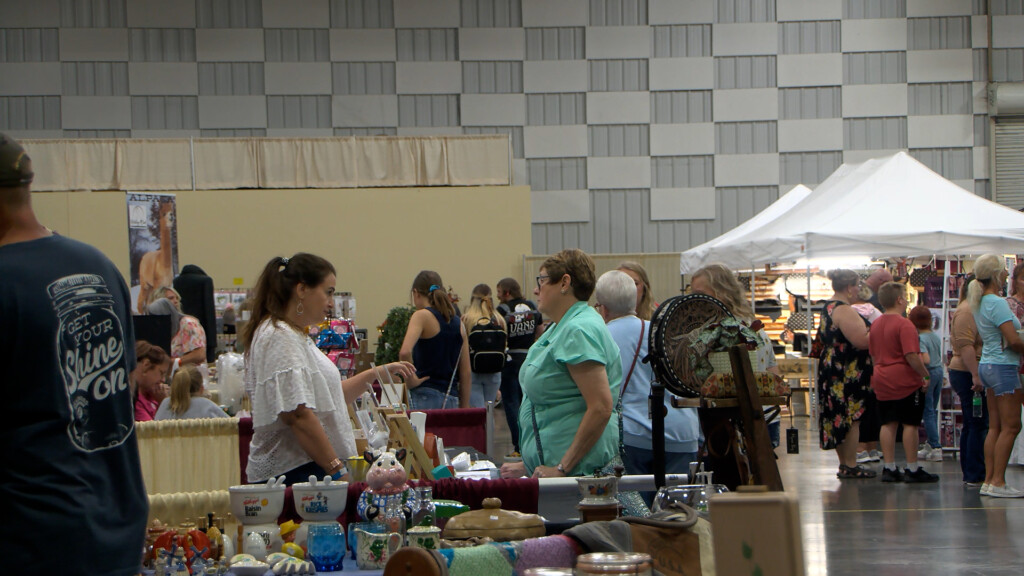 MARION, Ill. (KBSI) – Some 140 vendors filled the Pavillion in Marion on Saturday for the September Shopapalooza.
The event featured a variety of products and provided increased exposure for these small businesses.
Organizer Justin Carman said this event is indicative of the support the southern Illinois community has for local small businesses.
"There's a lot of pride in the area, a lot of local pride. People are from here, generationally from here, and they want to stay here, and people are also really independent, fiercely independent here, and they want to work for themselves," he said. "They want to do their own thing, and they want it to stay that way, and so whether they're at the event or not, a lot of other business owners come here and support those that are set up, and we do the same."
Carman estimates upwards of 2,000 people attended the September Shopapalooza.