Sikeston DPS officers save dog stuck in muddy hole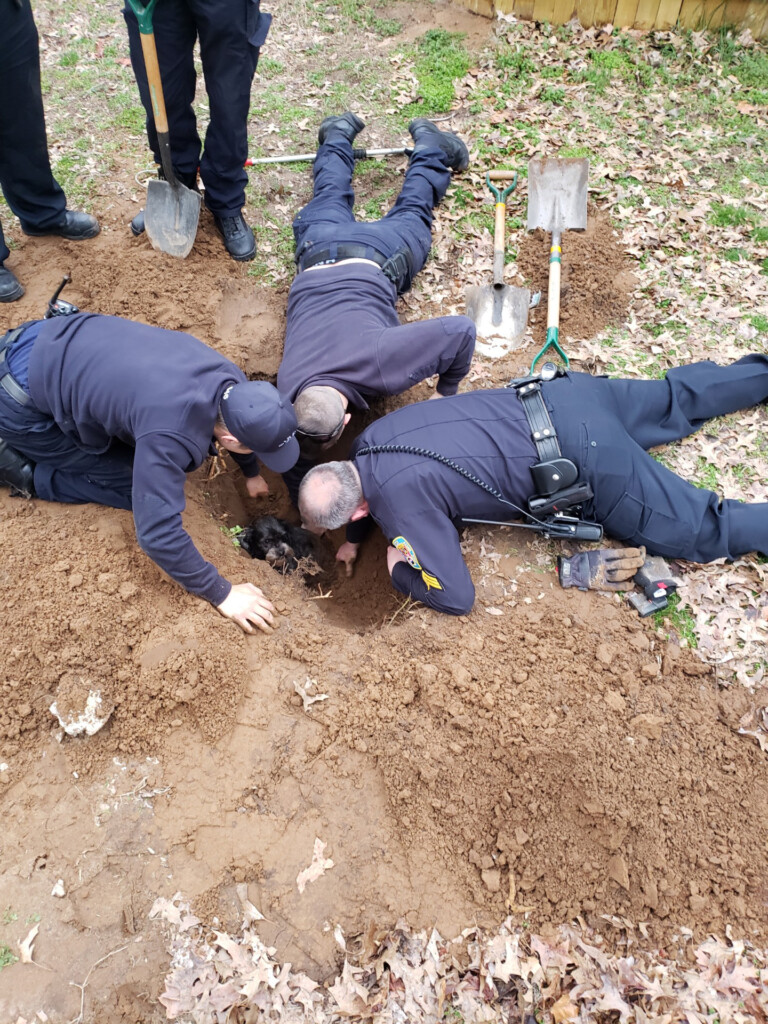 SIKESTON, Mo. (KBSI) – Sikeston Department of Public Safety officers rescued a dog stuck in a muddy hole Thursday morning.
Officers responded to the 600 block of Dempster. A dog was stuck in the mud in a 4-foot hole. Officers were able to safely remove the dog from the hole. Officers determined that the hole was so narrow it was unable to escape and had been there overnight.
After officers began digging, they freed the dog in about 20 minutes.
The dog was transported by PAWS and is currently in their care.
Whoever is the owner of the dog or whoever knows the owner of the dog is asked to contact Sikeston PAWS 573-471-7387. The dog was wearing an Avenger's superhero collar but did not have a dog tag on it.